26-year-old entrepreneur is working to revolutionize the trucking industry with his trucking automation company and educational platform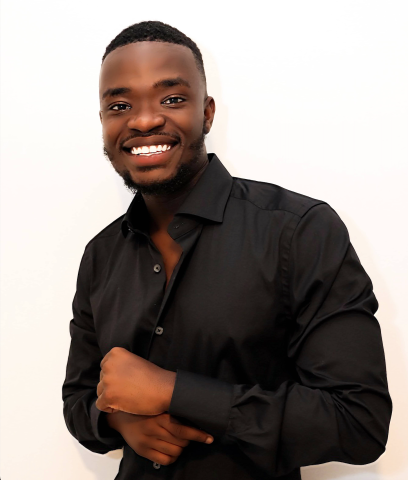 Steven Jean-Jacques built a successful business out of trucking, and now he shares his experience and knowledge with others interested in joining the industry.
The trucking business is considered the backbone of the US economy and one of the nation's largest industries. Today, the trucking industry is worth over $700 billion and projections call for steady growth in numbers. With so many opportunities lurking in the industry and enough room to accommodate new entrants, the trucking industry is an ideal investment hub for anyone looking to generate passive income.
From broke to rich by building a successful trucking business, 26-year-old Steven Jean-Jacques reiterated his commitment to helping people get started in the trucking industry. Steven is the founder of Elite Trucking Automation and Elite Trucking Academy where he teaches people the ropes of the trucking industry while providing trucking automation services.
"My desire is to equip and empower people to get into the trucking industry, master the ropes, and earn passive income," explained Steven Jean-Jacques. "Through the Elite Trucking Automation company, we would show people how they can automate trucking systems to help them make money without direct involvement. Our educational platform, the Elite Trucking Academy, is designed to help people learn about trucking and how they can build an empire from truck driving.
Besides trucking automation and training programs, Steven also teaches people how to grow their trucking business using government contracts. The government offers trucking companies the opportunity to participate in tenders for government contracts. Billions of dollars are available every year through the government for qualified trucking companies, but these companies don't know how to acquire them.
For more information, send an email to [email protected].
About Steven Jean-Jacques
Steven Jean-Jacques is an entrepreneur and CEO of Elite Trucking Automation and Elite Trucking Academy. He grew up in Chicago but currently lives in Miami. Steven went from poor living conditions in Chicago to becoming a millionaire through trucking. He uses his expertise and experience to help others tap into market opportunities in the trucking industry.
Follow Steven Jean-Jacques on Instagram via @stevejean_.
Media Contact
Company Name: Elite Trucking Automation
Contact person: Steven Jean-Jacques
E-mail: Send an email
Country: United States
Website: https://www.instagram.com/stevejean_/