A brief history of Boeing's wide-body freighter portfolio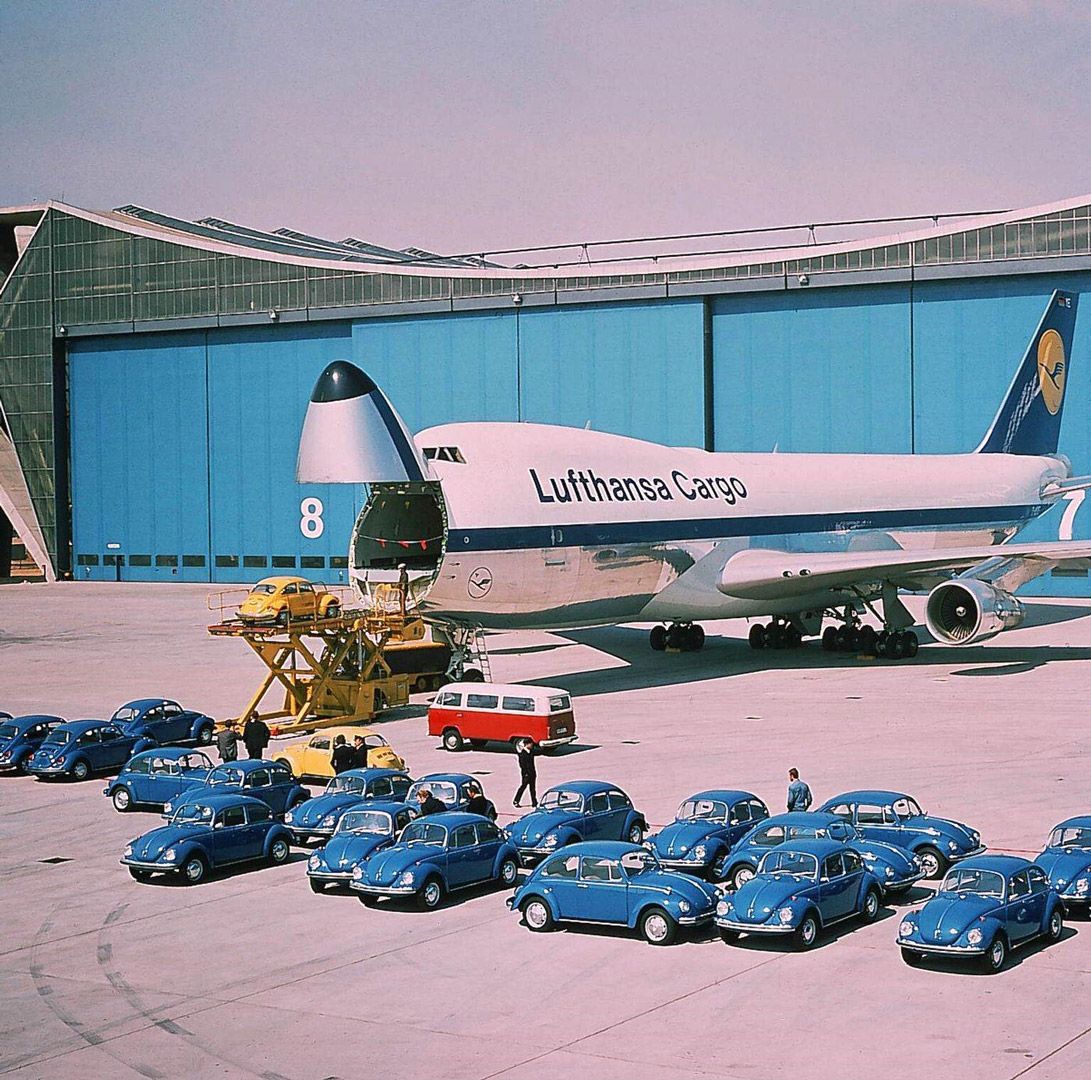 March 2022 marks the 50th anniversary of Boeing's delivery of its first jumbo jet. A Boeing 747-200 was delivered to Germany's flag carrier Lufthansa on March 10, 1972. Just over a month later, the aircraft entered service with Lufthansa Cargo on April 19, when it flew from Frankfurt Airport (FRA) to John F. Kennedy Airport (JFK) in New York.
The Boeing 747's extended cargo capacity and its front door that allowed large objects to be carried marked a new era in cargo transportation. Now goods that had to be transported by sea for years could finally be shipped by air. This was a giant leap, allowing goods that typically took weeks to be delivered within hours.
The Boeing 747 freighter changed global shipping
Speaking of the 50% anniversary of the delivery of Boeing's first wide-body freighter in a company statement, Boeing Commercial Marketing President Darren Hulst said:
"The ability to ship more goods by air changed global commerce overnight. People around the world could receive goods in days instead of months. Boeing freighters played an important role in in this regard, and they continue to define the art of the possible in e-commerce and global commerce today through their efficiency, versatility and our continued product innovation to meet the market needs of tomorrow."
Most of the world's air cargo is transported in Boeing planes
According to Boeing, 90% of the world's air cargo is transported by Boeing cargo planes. International air cargo carriers such as Lufthansa Cargo, FedEx, UPS, Qatar Airways, Emirates, Cargolux and Atlas Air use Boeing aircraft to transport millions of tons of cargo around the world.
Most of the world's air cargo is transported in Boeing aircraft. Photo: Boeing
During the COVID-19 pandemic, air cargo operators have thrived while those focused on moving people have suffered. Such was the demand for personal protective equipment (PPE) and medical devices that airlines were removing seats from planes to allow them to carry more cargo. This proved a lack of available capacity in the air cargo market and good news for Boeing.
In Boeing's long-term commercial market outlook for 2021, the Seattle-based aircraft maker says it expects global freighter production and conversion of passenger planes to freighters to increase by more than 70%. If Boeing is correct, that will represent 2,610 new freighter deliveries over the next 20 years. Boeing is also excited about the newest member of its widebody freighter family, the Boeing 777-8 Freighter. Boeing says the new plane offers the right range and capacity that air cargo operators are looking for. According to Boeing, the aircraft offers the following:
The high volume of the Boeing 747-8 Freighter and the long-range capabilities of the Boeing 777 Freighter
The new aircraft is also exceptionally versatile, similar to the 767-300 Freighter and the 767-300 Boeing Converted Freighter.
Other Types of Boeing Widebody Freighters
Boeing 767-300F
The Boeing 767F entered service with UPS in 1995. The aircraft can hold 24 standard size pallets on its main deck and up to 30 LD2 unit load devices on the lower deck. Boeing calls the plane the most versatile product in the mid-widebody market.
Boeing 777F
Delivered for the first time to Air France on February 19, 2009, the Boeing 777F is the longest-range twin-engine aircraft on the market. With a range of 4,970 nautical miles, the aircraft can carry a payload of 102 tonnes.
Although airlines have retired their Boeing 747s, they remain a mainstay of cargo carriers. Photo: Boeing
Boeing 747F
Entering service with Lufthansa Cargo in 1972, the ultimate cargo carrier received an update in 2005 when it received the same engine technology and cockpit as the 787 Dreamliner. Known as the Boeing 747-8 because of its Dreamliner components, the Boeing 747F has a range of 4,265 nautical miles and can carry a payload of 133.2 tonnes. The Boeing 747-8F retains the nose overhead door, making it ideal for shipping oversized cargo
Holiday Jet Horror: The Story of British Airtours Flight 328
Read more
About the Author