Aid shipment collected in Highlands arrives safely in Poland to be distributed to Ukrainian refugees fleeing Russian invasion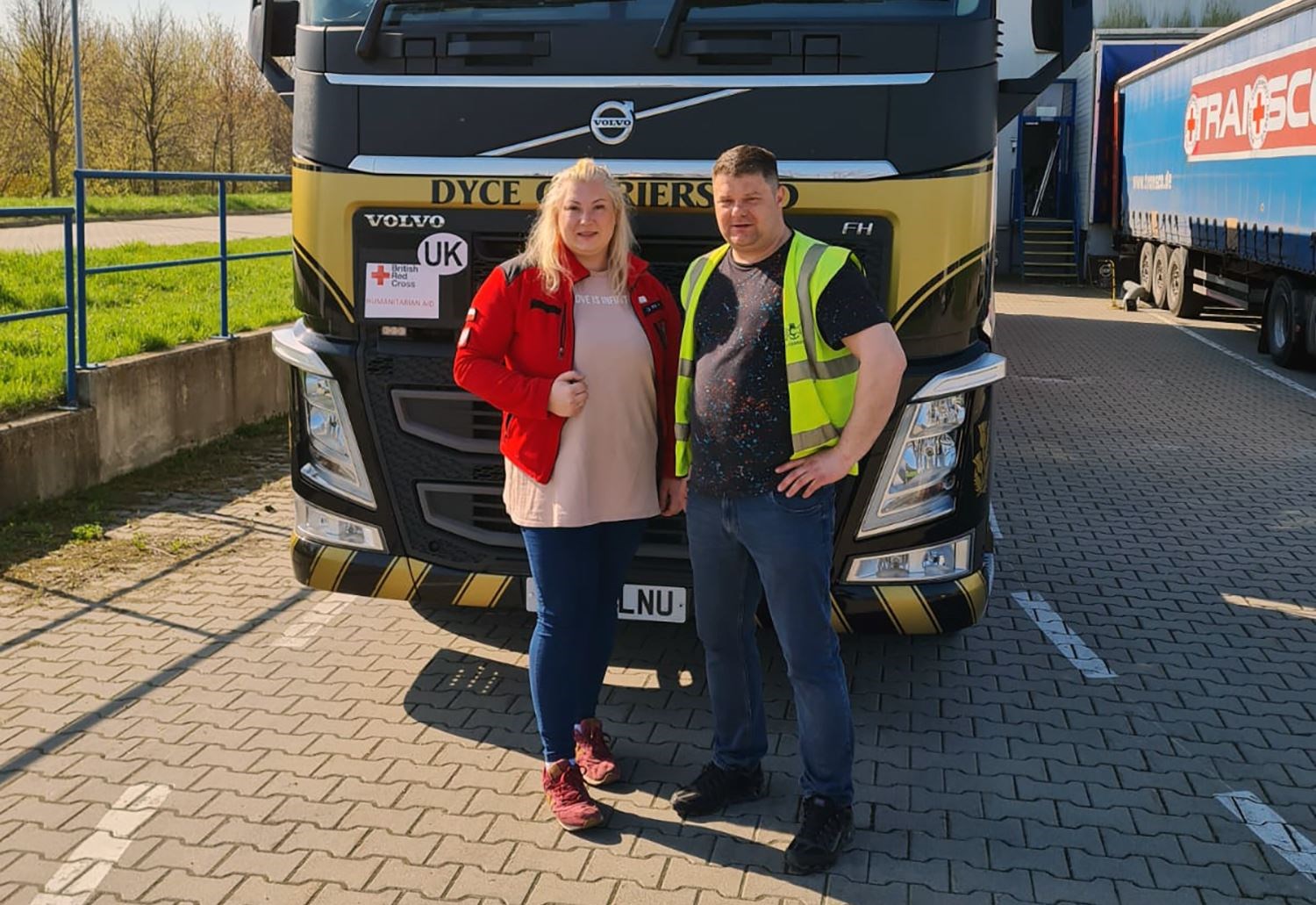 A huge shipment of aid collected in the Highlands of Scotland has been unloaded in Poland for distribution to Ukrainian refugees.
It left Inverness late last month and arrived at a warehouse in Lublin after a 1,600 mile journey last Thursday.
The aid will be distributed by the Polish Red Cross (PCK) to besieged civilians who fled their homes following the Russian invasion.
It was collected by Highlands for Ukraine – which was quickly set up at the start of the invasion by Polish-born businessman Thomas Machnik who lives in the Highlands – in and around Inverness.
Vital supplies including bedding, diapers and toiletries were donated by businesses, charities, schools and individuals.
However, when he arrived in Lublin, the Red Cross had a surprise for driver Piotr Klimek and Mr. Machnik said: "Natalia Kusmierczuk, the humanitarian aid coordinator for the CPK Lublin, phoned me immediately after the delivery arrived to let me know that they were very positively surprised by our paperwork.
"We went above and beyond what was required and made it easy for them to transfer the aid directly to another truck and to Ukraine, without sorting or delays.
"Apparently this was by far the best organized delivery they had ever received."
The Polish Red Cross was also amazed at the generosity of Highlanders, Machnik said.
Speaking after his trip, Mr Klimek said: "I am so proud to work for such a generous company and to play my part in bringing vital humanitarian aid from the Highlands to Poland.
---
Do you want to react to this article ? If yes, click here to submit your thoughts and they may be published in print.
---