Air freight cost hits record high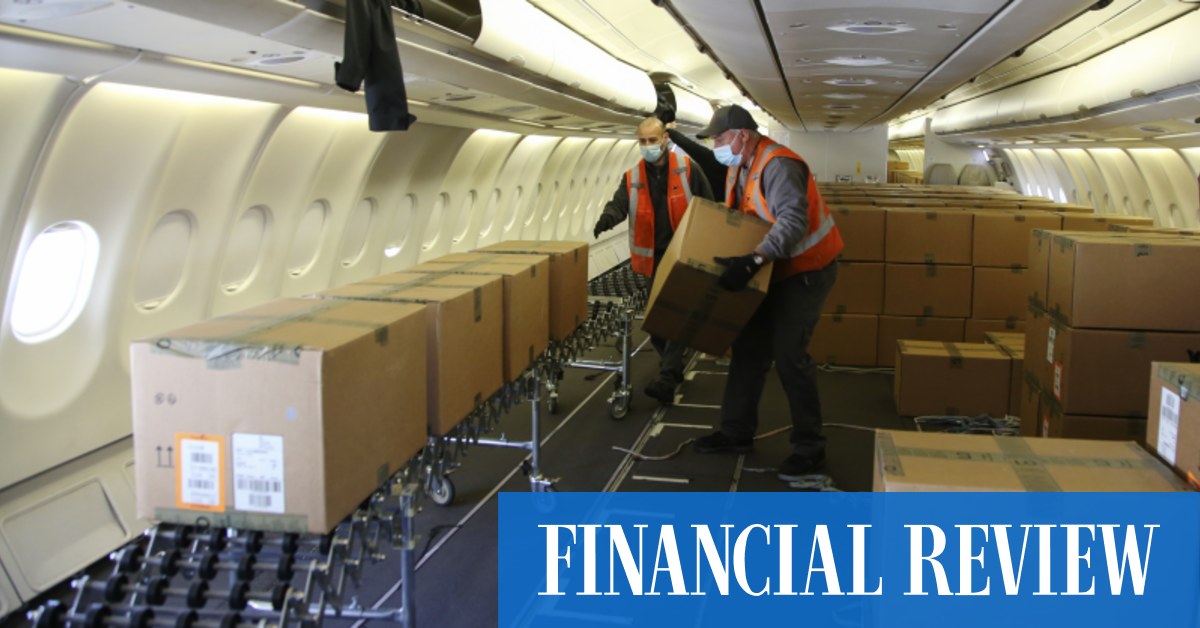 Companies have transported finished products such as fashion items and consumer electronics by air, but also components, such as auto parts or semiconductors.
According to industry executives, there has also been a rush to order coronavirus tests and personal protective equipment in Europe to deal with the new variant of the omicron coronavirus.
Supply chains have always been the busiest in the fourth quarter due to Black Friday and Christmas sales, but the seasonal spike in demand comes as the industry is already under enormous pressure.
Lack of business travelers
Companies have turned to air freight following chaos in the shipping industry, where there is a shortage of containers and bottlenecks at ports.
Half of air cargo would normally be carried in passenger jets, but many were grounded during the pandemic, and when airlines started flying again, it was often on leisure routes rather than shopping malls. major. The omicron variant now also threatens to disrupt passenger traffic.
Some airlines have switched to air freight, and dedicated air freight companies such as FedEx and DHL have taken some of the slack.
Yet the industry is still down 13% from 2019 capacity, according to Marco Bloemen, head of freight consulting at Seabury Consulting, a branch of Accenture.
The shortfall comes as demand has grown by 6% over the same period, causing supply to demand a gap of almost 20 percentage points, Mr Bloemen said.
Even reopening transatlantic travel has not helped as airlines have shifted from carrying cargo to accepting passengers, and seating capacity has been limited as leisure travelers, who tend to check in multiple times. suitcases, returned faster than business travelers, Ruud said. .
Prices between Frankfurt and North America have fallen from US $ 3.50 to US $ 5.40 per kilogram since the Biden administration announced it would reopen its border to international visitors.
East Midlands Airport, a major freight hub in Britain, plans to handle 470,000 tonnes of cargo this fiscal year, up from 370,000 before the pandemic.
"Those companies that relied on the hold space in passenger planes to transport goods will likely continue to use dedicated air cargo services … until transatlantic passenger routes return to pre-pandemic levels. "said Clare James, General Manager of East Midlands Airport.
With supply chains under strain, the impact will ultimately be felt by consumers, according to Bharat Ahir, managing director of supply chain consultancy 28one.
"There are two clear impacts – uptime will be lower and what you get will be more expensive," he said.
Financial Time