Argentina now has a low-cost cargo airline: Flybondi Cargas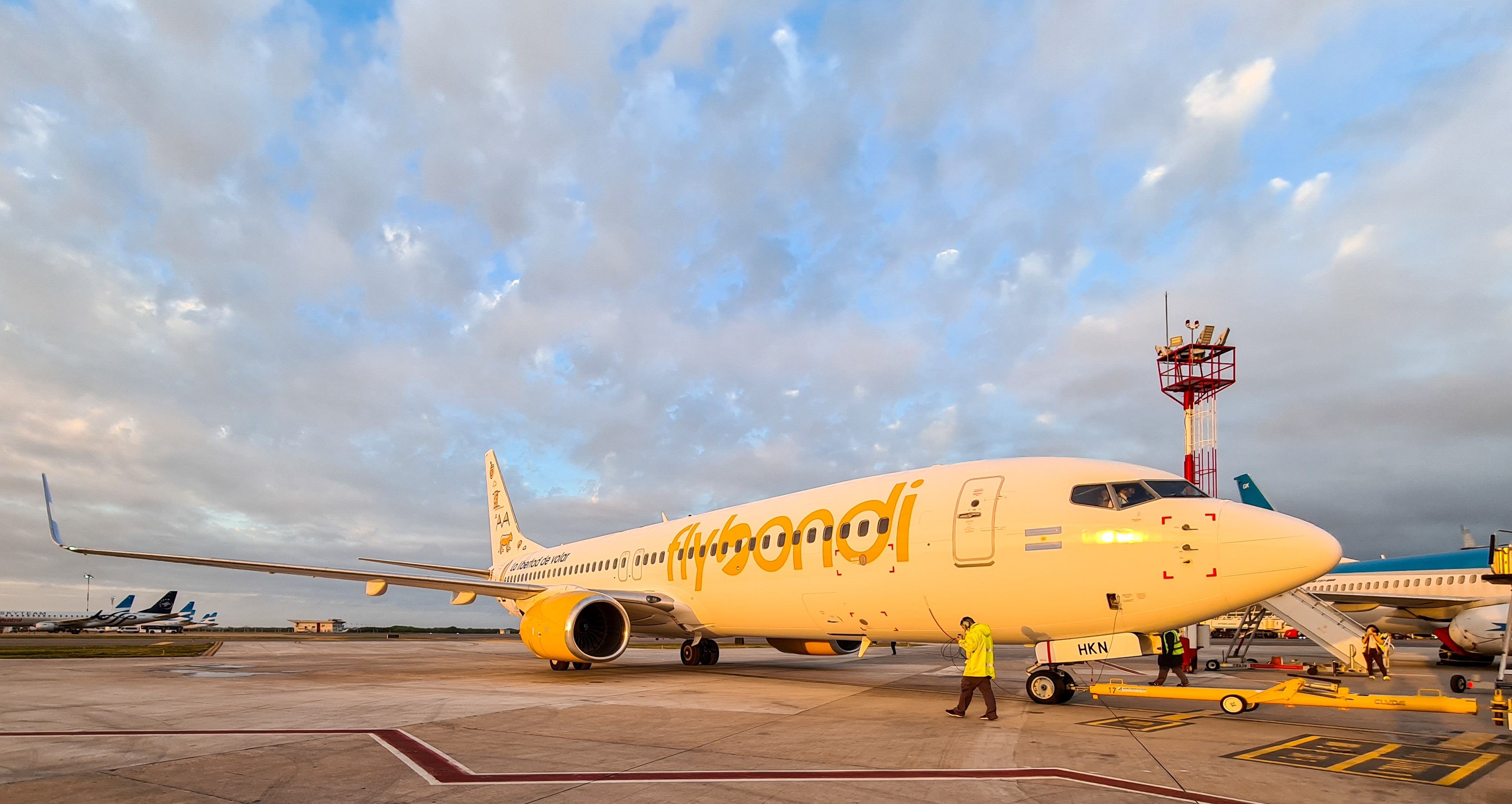 Argentinian low-cost airline Flybondi will launch a new cargo airline, called Flybondi Cargas, seeking access to the booming cargo market. Flybondi has partnered with FLY CARGO, an operator with over 40 years of experience. Let's investigate further.
The new airline
Worldwide, air cargo is booming as global demand for goods and services continues to grow, as reported by the International Air Transport Association (IATA). In Argentina, Flybondi is seeking to tap into this lucrative market by launching a new cargo carrier, Flybondi Cargas.
This week, Flybondi announced its partnership with FLY CARGO, one of the leaders in the national freight market with more than 40 years of experience.
In this way, the two carriers are launching Flybondi Cargas, a new business unit that offers the possibility for couriers, freight forwarders and logistics companies to hire a low-cost service to move their cargo, mail and parcels to national destinations and soon international. .
Federico Pastori, Commercial Director of Flybondi, said:
"At Flybondi, we are constantly working to be able to continue to provide more services to our customers. We are delighted with this new alliance as it will allow companies in the logistics sector and couriers to move their cargo with an ultra low cost and a safe and efficient service at national level", commented the commercial director of Federico Pastori Flybondi.
Nicolas Caleri, Manager of FLY CARGO, adds,
"This alliance is essential for the industry so that more companies can have more options to ship their cargo nationally and internationally safely and with a dedicated team."
Flybondi will use its Boeing 737-800 fleet to operate cargo flights. Photo: Flybondi.
The fleet
Flybondi Cargas began transporting cargo in Flybondi's fleet of Boeing 737-800 NGs in mid-December.
Shipments are currently being made to all destinations in the country, including interprovincial routes. More frequencies, connections and routes will be added throughout the year, Flybondi said in a statement.
Across Latin America, other airlines have also launched dedicated cargo operations. For example, Copa Airlines received its first Boeing B737-800BCF; Azul Linhas Aereas introduced Embraer's first E195 Freighter, and LATAM is converting several Boeing 767s into freighters.
Flybondi has been operating in Argentina since 2018. Photo: Flybondi.
Flybondi's takeover after the COVID crisis
As of January 2021, Flybondi has the highest load factor on board commercial flights in Argentina, despite current challenges.
In 2020, the Argentine government shut down the commercial aviation industry for several months, trying to cope with rising cases of COVID-19 infections. In December 2020, Flybondi resumed operations and has since carried 1.2 million passengers, the airline said recently.
In 2022, Flybondi plans to continue its growth, doubling its current demand through a mix of new destinations, frequencies, capacities and increasing its fleet to ten aircraft.
Nevertheless, Flybondi and the Argentine Air Force signed an agreement in January and February, allowing the state to operate some of Flybondi's flights. This was necessary as Flybondi was dealing with a wave of COVID among its employees, forcing the airline to cancel flights.
Since Flybondi began flying to Argentina in 2018, it has carried more than four million passengers.
The airline currently has a fleet of five Boeing 737-800NGs, with a capacity of 189 passengers. Flybondi expects to receive five additional aircraft in 2022, with a fleet of ten aircraft by June.
Flybondi currently flies to 14 domestic destinations and internationally to four destinations: Florianópolis, Rio de Janeiro and São Paulo in Brazil, and Punta del Este in Uruguay.
What do you think of Flybondi's cargo plans? Let us know in the comments below.
Russians stranded abroad as flights and credit cards canceled
Read more
About the Author