Arkansas trucking companies showing drivers the money | Arkansas Business News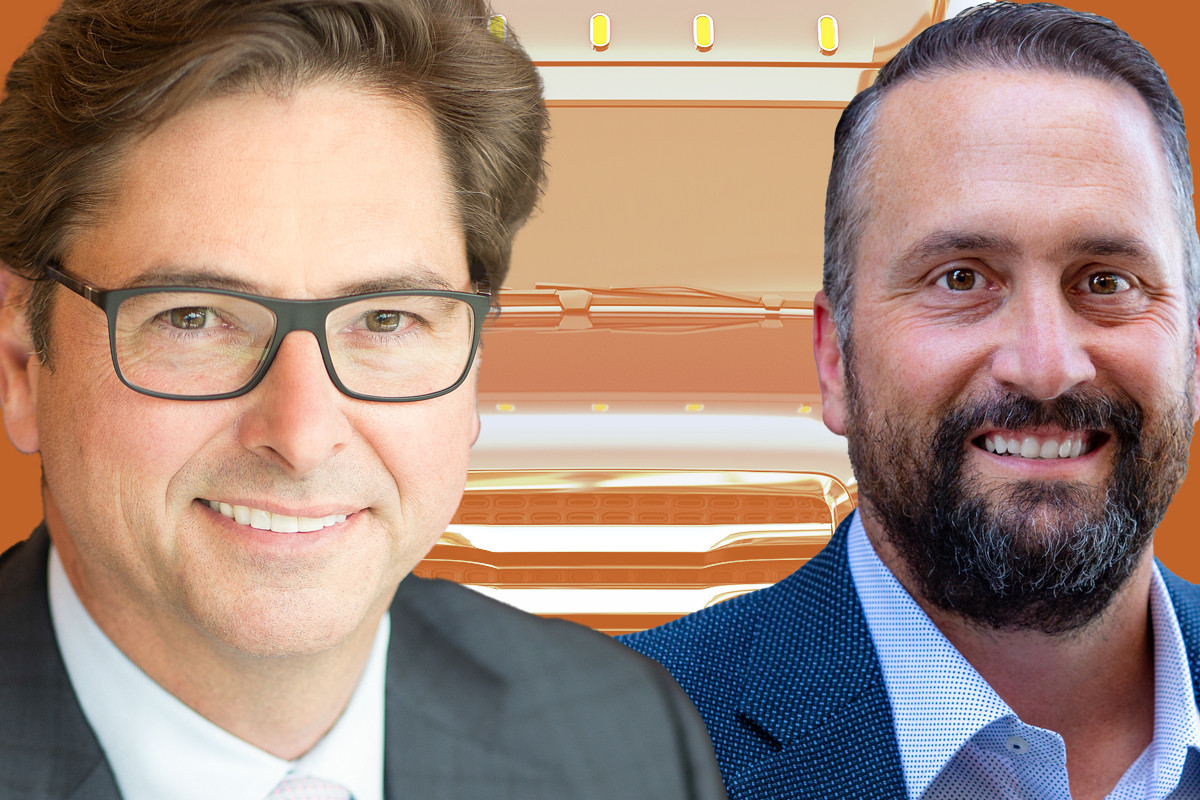 We were unable to send the item.
All is not bleak in the transportation industry, and that's good news for those who drive trucks.
Arkansas transportation companies are reporting strong profits in the first quarter of 2022 amid a host of supply chain disruptions that have plagued the industry for the past two years. Two Arkansas companies, Van Buren's USA Truck Inc. and ArcBest Corp. of Fort Smith, will release their first quarter earnings between the time I write this and the time you read it.
Last month, Lowell's JB Hunt Transport Services Inc. said it earned $243.3 million in the first quarter. That's a huge increase from the $146.6 million in revenue JB Hunt reported for the same quarter a year ago.
Not only that, JB Hunt is thriving in its intermodal division. It announced in March that it was expanding its partnership with BNSF Railway Co. and wanted to add up to 150,000 intermodal containers over the next five years.
During the company's April 18 conference call to discuss earnings, CEO John Roberts said the company added 1,889 drivers in 2021 and more than 1,400 so far in 2022. Rates and demand are up – the two are obviously linked – and supply chain movers are reaping the benefits.
"Our recruiting teams are built to levels not seen before in our history," Roberts said on the call. "The increased ability to improve hiring performance [is] made possible by increases in driver compensation, improved benefits, reliable schedules with predictable home hours, and a growth-focused corporate environment for future career expansion. »
Drivers are in line for certain advantages as they have enviable leverage in today's environment. The trucking industry has rightly complained about a shortage of drivers for years; for four consecutive years, driver shortages have been the top concern for businesses, according to a study by the American Transportation Research Institute, the nonprofit organization of the American Trucking Associations.
The ATA estimates a driver shortage of 80,000, which could increase to 160,000 by 2030. One way to attract drivers is to pay them more.
The demand for goods is high and companies can charge higher fares to transport them, but they must have drivers. And those drivers can choose which company they drive for – or if they even want to drive at all with jobs in other fields such as construction also available.
Walmart Inc. of Bentonville is following the pay more strategy as the company recently announced it was raising pay for its private fleet, which is some 12,000 strong. First-year drivers can now earn between $95,000 and $110,000, up from the previous average of $87,500.
At JB Hunt, profits are strong despite a sharp increase in employee-related expenses, ie wages, salaries and benefits. In the first quarter report, JB Hunt said it paid $763.6 million in salaries, wages and benefits, compared to $620 million in the same quarter a year ago; obviously, JB Hunt has non-driver employees who earn part of that salary.
PAM Transport Inc. of Tontitown reported earnings of $23.9 million for the first quarter of 2022, up from $11.9 million a year ago. PAM CEO Joe Vitiritto said it was the best first quarter in the company's history.
Profits for PAM increased without much expansion – there were only about 40 more trucks in service and total loads increased by only 1.6%.
Rate increases were the main driver as revenue per truck was $4,736 per week, nearly $1,200 higher than a year ago. PAM also paid $39.3 million in salaries, wages and benefits, compared to $33.4 million in the same quarter a year ago.
---
First quarter results
J.B. Hunt

WFP Transport

2022

2021

2022

2021

Revenue

$3.49*

$2.6*

$219.4

$148.9

Revenue

$243.3

$146.6

$23.9

$11.9

Salaries and remuneration

$763.6

$620.0

$39.3

$33.4
*In billions; other figures are in millions
Source: United States Securities and Exchange Commission
---