'Asean Express' freight train service to be operational in October, offers competitive costs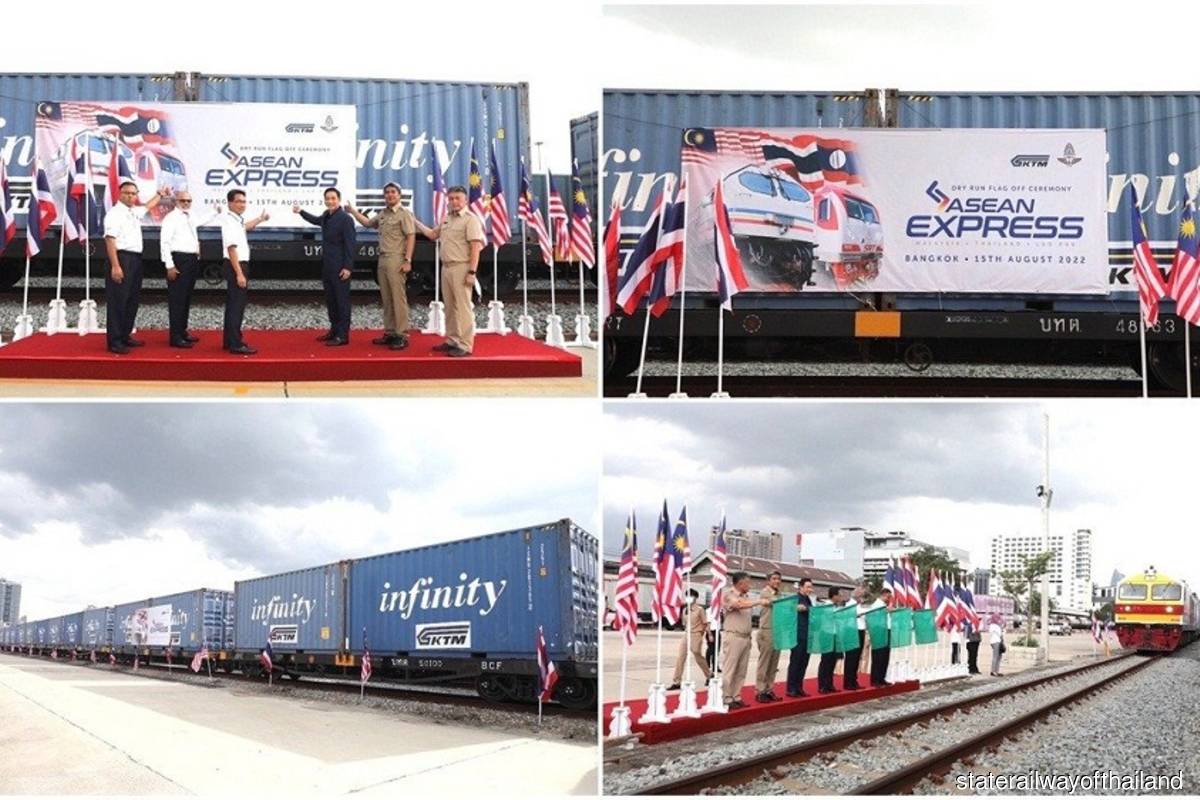 BANGKOK (August 16): Export and import businesses in the region will have another mode of transport when the Asean Express tri-country freight train between Malaysia, Thailand and Laos begins business operations in October.
The AseanExpress service is the result of a strategic collaboration between Keretapi Tanah Melayu Bhd (KTMB) and Thai railway operators, the State Railway of Thailand (SRT) and Laos Railways, which will benefit their respective logistics and transport sectors.
"KTMB has received a first order to use the Asean Express train service for shipping container shipping and this service will generate an additional revenue of RM9 million per year for KTMB," KTMB said in a statement.
KTMB said Asean Express freight train service with more competitive cost will be the main choice for importers of electrical and electronic products.
The 2,206 km Asean Express journey between Malaysia and Laos will take 72 hours.
On Monday, the Asean Express was the subject of a white flag handover ceremony at Bang Sue Grand station in Bangkok.
The ceremony was presided over by KTMB Managing Director Mohd Rani Hisham Samsudin and SRT Governor Nirut Maneepan. Also present were Secretary General of the Malaysian Ministry of Transport Datuk Isham Ishak and Malaysian Ambassador to Thailand Datuk Jojie Samuel.
KTMB said the strategic cooperation of the freight train service is recognition for Malaysia, as the national railway companies of Thailand and Laos have cooperated fully to make the service a success.
Asean Express will offer a one-way cargo capacity of 80 TEU (twenty foot equivalent unit) per week. From Thanaleng in Laos, the transported cargo will connect several provinces in southern China such as Kunming, Chengdu and Chongqing via the capital of Laos, Vientiane.
Meanwhile, SRT said the trial freight train service from Padang Besar in Malaysia to Nong Khai (Thailand) and Thanaleng (Laos) will boost cross-border trade, in addition to linking rail services of the three countries.