Authorities intervene to free crew of cargo ship stuck in Kaohsiung port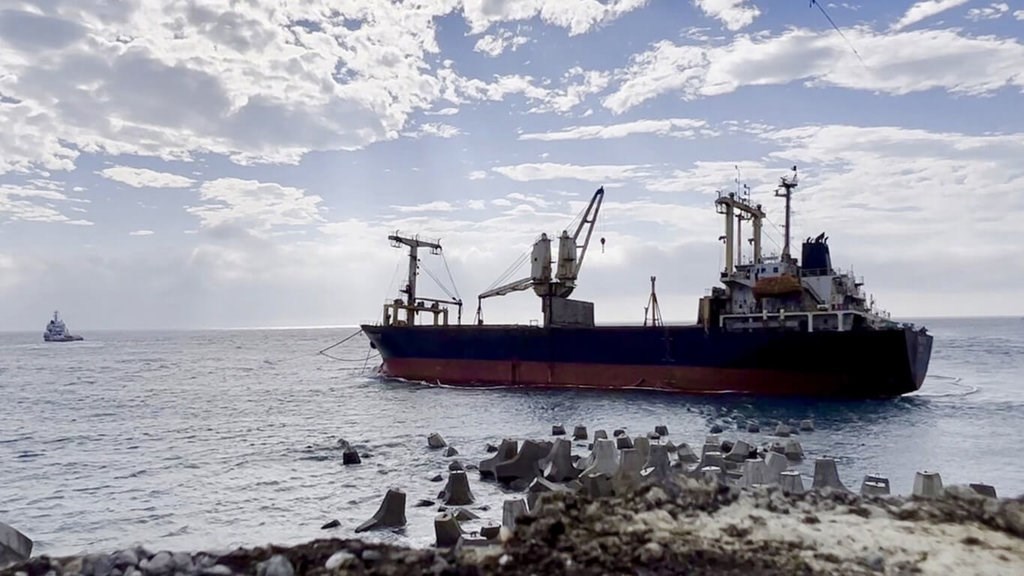 Kaohsiung, Sep 18 (CNA) The crew of a cargo ship docked at Kaohsiung Port who have not been able to leave the ship for more than six months may finally be allowed to leave Taiwan next week, after the Office of the seaport (MPB) filed an application with a local court for the appointment of a ship manager.
On September 8, the MPB asked the court to appoint a ship manager, followed by a ruling on September 13 that the Taiwanese private contractor should appoint such a manager within 10 days, when the crew will be allowed to leave the country, a bureau official told CNA on Sunday.
The Belize-registered cargo ship Uniprofit ran aground near Taitung County's Fugang fishing port on March 8 and was towed to Kaohsiung Port where it has remained since due to an unpaid debt held by the shipowner to a private Taiwanese boat towing company.
The Kaohsiung District Court previously granted a contractor's request for the vessel's provisional seizure when its owner failed to pay the NT$20 million cost to refloat the vessel.
According to Taiwan's port laws and regulations, the ship's 16 crew members are not allowed to leave the ship and daily necessities must be provided by shipping agencies.
In addition, the vessel is prohibited from leaving Taiwan until an agreement is reached between the shipowner and the contractor.
However, since June, crew members have hung white fabric protest banners from the ship demanding payment of unpaid wages and the right to return home, while Taiwanese authorities have banned them from leaving the ship.
On Saturday, the Chinese captain surnamed Yang (楊) disembarked the ship alone with his luggage, apparently after a quarrel with other crew members, but was immediately arrested by police under immigration law.
Yang was then transferred to the Kaohsiung District Prosecutor's Office, before prosecutors ordered his return to the ship later that day.
According to the law, only four crew members are legally required to remain on board the vessel subject to the interim seizure request, with the others allowed to leave Taiwan within 24 hours. However, the 16 crew members – 11 Chinese and 5 Indonesians – could not agree on who should stay, the official said.