BBAM to lease two Airbus A321P2F from Lufthansa Cargo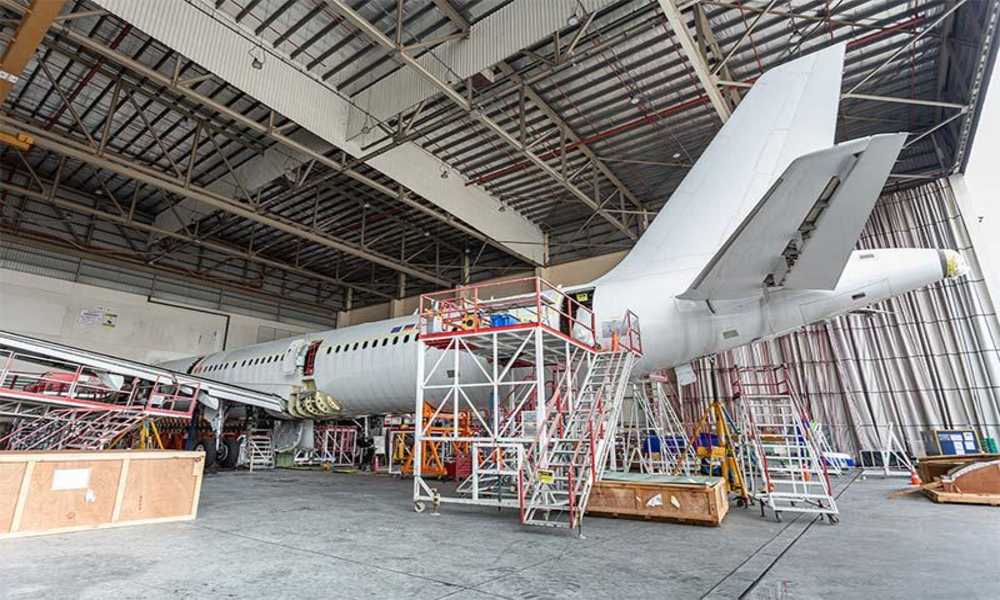 BBAM Limited Partnership (BBAM) and Lufthansa Cargo sign an agreement for the lease of two Airbus A321 passenger-cargo (P2F) long-term. The Airbus A321P2F aircraft will be leased to Lufthansa Cargo under long-term leases from BBAM.
In July this year, Lufthansa Cargo announced that the company would offer its customers additional capacity in Europe from early 2022 by permanently converting Airbus 321 airliners into cargo planes. This new agreement is the first step towards its commitment.
The A321P2F will provide customers in the eCommerce segment with fast intra-European connections. With this, the company responds to growing customer demand for same-day solutions and further strengthens its dense network of global connections as well as its product offering.
"Partnering with BBAM on these converted freighters gives a second life to the old passenger plane and allows us to offer our customers the extra capacity they so badly need in Europe," said Dorothea von Boxberg, CEO of Lufthansa Cargo. "The A321P2F offers unique advantages, including increased cargo capacity, best-in-class economy, reduced weight and reduced carbon footprint, giving us great flexibility in handling cargo. "
In an episode of The brain of freight through STAT Media Group, Boxberg spoke about the new agreement.
Growth in cross-border e-commerce shipments is expected to be around 20% per year over the next five years. Consumers expect ever shorter delivery times for their ordered products. It also increases the demand for air freight links in Europe.
Read also: BBAM and EFW sign agreement for the conversion of Airbus A320 / A321P2F
The selected aircraft type can carry over 28 t gross payload per flight, significantly greater cargo volumes than in the short-haul airways of passenger aircraft. Lufthansa CityLine, on behalf of Lufthansa Cargo, will operate the two planes, which will be stationed in Frankfurt.
"We are delighted to provide Lufthansa Cargo with a new tool to help it maximize its cargo operations," said Steve Zissis, President and CEO of BBAM. "We see new life for our A321s as converted freighters which are very efficient and offer many benefits for freight operations. BBAM has become a leader in the converted cargo market as we seek to offer our airline customers and investors a new solution to maximize value.
The A321P2F (EFW solution) offers a payload capacity of up to 28 metric tons. It offers 14 full container positions on the main deck, as well as the unique A320 Family container (up to 10 container positions) and pallet loading capacity on the lower deck. The A321P2F offers the largest usable cargo volume in its class and generation. The optimized weight distribution allows empty flights and random loads, providing complete flexibility which is of enormous added value for express carriers. A holistic system The integration of cockpit indications and warnings related to cargo ships into the original software and hardware of Airbus ensures efficient and transparent operation of the aircraft.