Big shipment of baby formula from Australia lands at LAX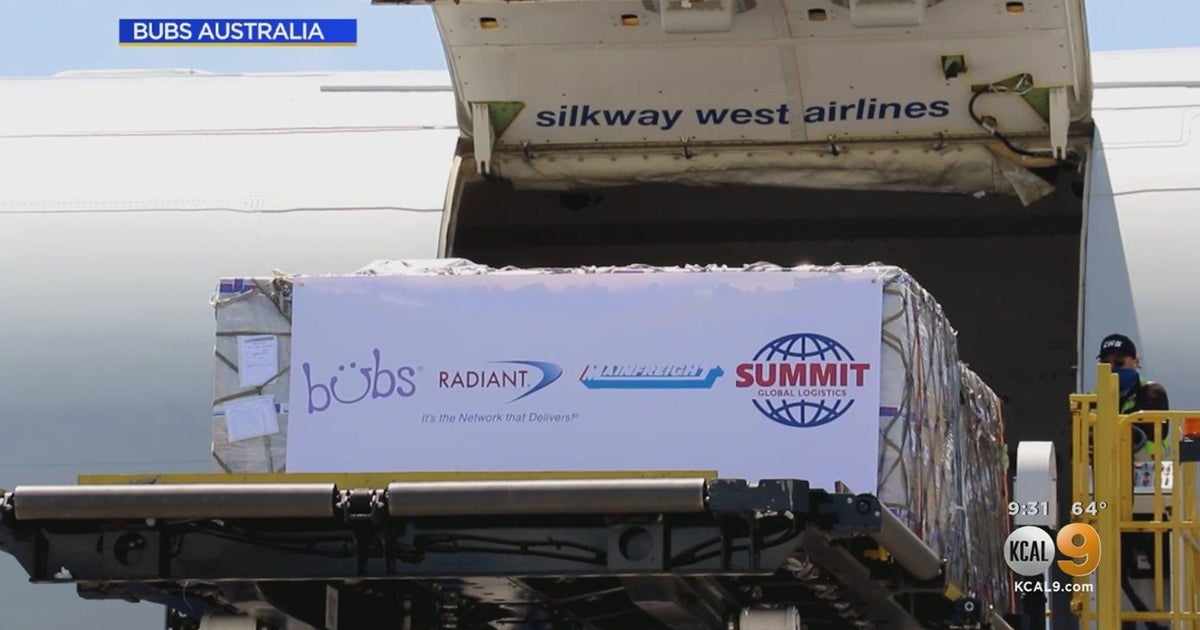 Parents in need of formula milk can finally get relief.
A cargo plane carrying a large shipment of 95,000 boxes of baby formula from Australian company Bubs Australia landed at Los Angeles International Airport on Sunday, as part of President Joe Biden's "Operation Fly Formula" initiative, who paid for the big shipments to be brought to Los Angeles.
The shipment that arrived on Sunday will be heading to Ralph's, Food-4-less, Albertsons, Vons and Pavilions and should be stocked on shelves by next week.
The recent infant formula shortage dates back to February, when Abbott Nutrition halted infant formula production due to a safety recall administered by the Food and Drug Administration.
Four infant formula affected by the recall were Similac, Alimentum and EleCare.
The hope is that this shipment of formula will bring some relief to mothers in Southern California, who have faced excessive prices and shortages in recent months trying to obtain formula for their babies.
"At the end of the day, it's the only thing little kids can have. It's their nutrition, it's not a luxury," Shanie Harrold said.
Less than a month ago, the FDA called on international suppliers to apply for permission to sell infant formula in the United States. Since Aussie Bubs is already approved for toddler products in the United States, they became the first to put their product on the shelves.
"I am very happy to now be in a position where we can help the situation," Bubs CEO Kristy Carr said. "We are very passionate about feeding the next generation of children with clean, safe and reliable infant nutrition products."