Brexit hit UK position as gateway to Europe for imports, freight companies say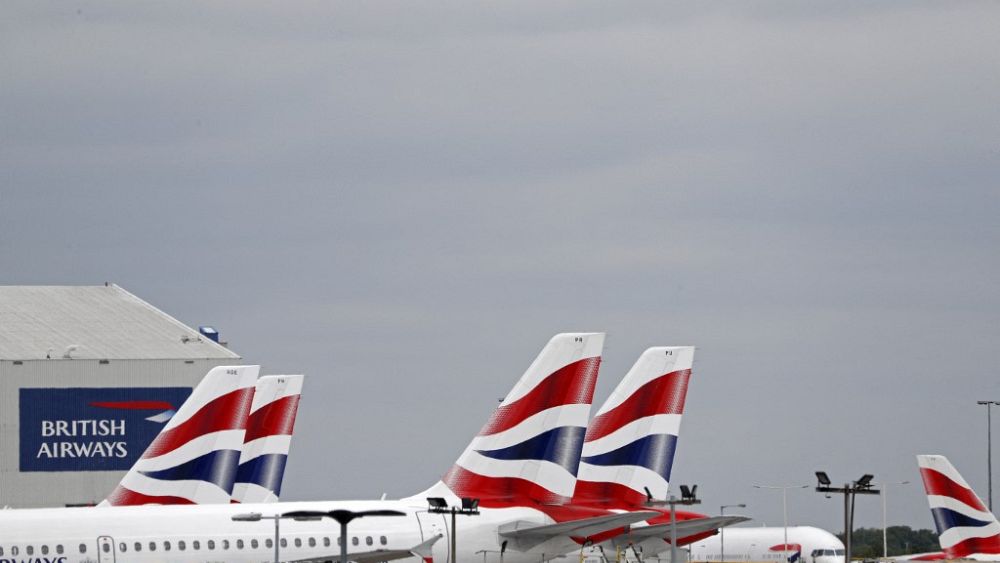 Brexit has hurt the UK's position as a gateway to Europe for imported goods and increased red tape.
This is the claim of air freight companies that claim Britain's exit from the European Union has been made worse by the COVID pandemic.
"It was just a perfect storm," Robert Larkin, director of Med Freight Services near London, an air freight company, told Euronews.
"Everything was delayed, then add Brexit to the top, literally a complete nightmare."
His company is one of a dozen air cargo logistics companies located near Gatwick Airport. They rely on short-term charter flights, which jump between multiple countries to move goods across Europe, such as manufacturing parts for supply chains.
But Brexit – the effects of which manifested itself at the start of the year – is now slowing things down, with permits and authorizations which are generally slow to arrive.
The headache of additional Brexit paperwork goes hand in hand with concerns over Britain's removal from the European equation.
"We, as Thatcher said, were the gateway to Europe, to get investment from Japan here: Honda, Nissan, whatever," said Jeffrey Ingarfield, director of Glenn Freight Services. "So once you've imported it [the goods]then he is free to go anywhere. "
"It's no use. Unless it ends in the UK, what's the point of bringing it here? If it's got to go to Europe, go to Paris or wherever. And we see that kind of thing that was coming before. here just doesn't come here anymore, "he added.
New jobs are being created specifically to help tackle Brexit issues.
But Brexit is no longer the only issue on the table, with the prices of imported goods skyrocketing due to the pandemic.
"For air freight, prices have doubled or tripled by just pushing things out of the country. For ocean freight, I have a container arriving from China this month and it's five times more than last year. It went from $ 3,000 to $ 15,000. It's going to hit the customer at some point. Larkin said.
The Transport Department said it was "a major engagement" with EU member states "to ensure that UK airlines can operate to and from the EU with minimal administrative requirements" .
Watch the full video report in the player above.