BRTC puts 49 CDL truckers on the road | New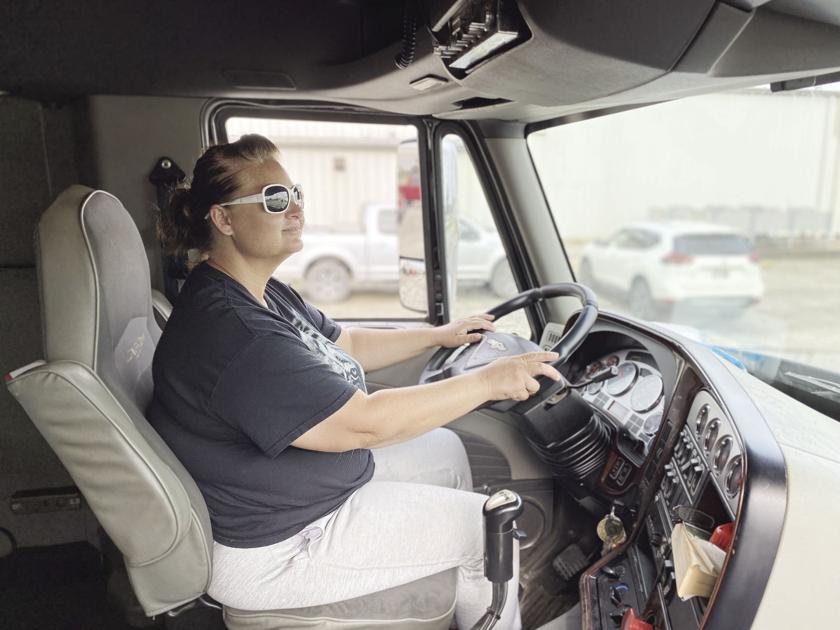 POCAHONTAS – Recognizing the shortage of licensed truck drivers state and nationwide, Black River Technical College began the first year of its CDL training program in the summer of 2020 after receiving a grant from the Delta Regional Authority.
In January 2021, the college received an additional grant from the Arkansas Office of Skills Development which provided qualified grantees with funding to complete the program. After one year, BRTC graduated 49 CDL students, including four female students, and maintained a 100 percent pass rate on the CDL exam given by the Arkansas State Police.
Students in the program spend the first 40 hours in class preparing for the Business Learner's License exam. After obtaining a license, students spend the next four weeks focusing on vehicle inspections, preventative maintenance, and hands-on defensive driving. Students are required to demonstrate proficiency in shifting, reversing, and city and highway driving, in accordance with Federal Motor Carrier Safety Administration rules and regulations.
Patti Blaxton, Director of Corporate and Community Education, expressed how proud she is of the success of BRTC's CDL program.
"This program is a wonderful opportunity for residents of Northeast Arkansas who also support local and regional businesses that are suffering from driver shortages," said Blaxton. "Students can take our five-week course, learn a new set of skills and immediately put those new skills into practice, earning an average of $ 50,000 per year with no experience. I don't know of many other opportunities that can make such a difference to our graduates, their families, and our community as a whole.
BRTC is expanding the CDL training program to its Paragould campus. The college is in the process of purchasing a training truck and hiring an instructor for Paragould.
For more information on BRTC's CDL training program, contact Patti Blaxton on the Pocahontas campus at 870-248-4000, ext. 4181, or Priscilla Stillwell on Campus Paragould at 870-239-0969, Ext. 5101.