Etihad and Henan Province Airport Group sign agreement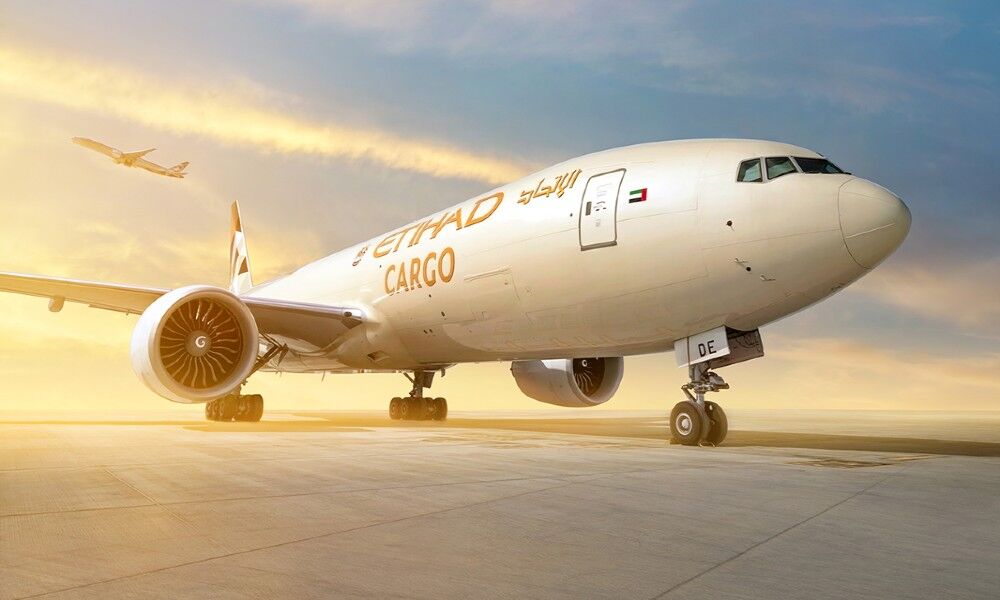 Etihad Airways, the national airline of the United Arab Emirates, and Henan Province Airport Group, the parent company of Zhengzhou Xinzheng Airport (CGO), are aiming for a strategic partnership to strengthen air links between the United Arab Emirates and China.
Etihad and Henan Province Airport Group signed a virtual MoU at the Zhengzhou Virtual Weekly Event hosted by Expo 2020 Dubai China Pavilion.
Etihad, which plans freight operations between Zhengzhou and Abu Dhabi in 2022, with Zhengzhou airport, is trying to create the aerial silk route between Henan province and the emirate of Abu Dhabi.
Etihad is very excited to see the potential to further expand its cargo footprint in China and to create the Air Silk Road between the Emirate and Central China with the province's airport group of Henan, "said Martin Drew, senior vice president of sales and freight, Etihad Airways. "This will significantly improve the diversification of product sales and freight distribution channels in this region and strengthen economic and trade ties between the UAE and China, and beyond."
Kang Xingzhen, Chairman of Henan Airport Group Co. Ltd., added, "Driven by the spectacular growth of Zhengzhou Xinzheng Airport in recent years, the Zhengzhou Airport Economic Zone (ZAEZ) has become the first and, to date, the only aerotropolis in China to simultaneously meet commercial, multimodal land transport, airport and urban objectives as an integrated whole. Supported by the 51 air cargo routes of Zhengzhou Airport, ZAEZ has not only become a dynamo for exporting manufactures, but also the largest port of foreign-sourced meat in central China. as the main Chinese distribution point for a multitude of other imported perishables. We sincerely hope to see Etihad Airways' regular cargo flights landing in the CGO in the not-so-distant future.
Driven by the huge demand for medical supplies, Etihad Cargo restored 90% of its destinations from before the pandemic during the same period in 2019, while its capacity increased by 20%.