Everything you always wanted to know about ULDs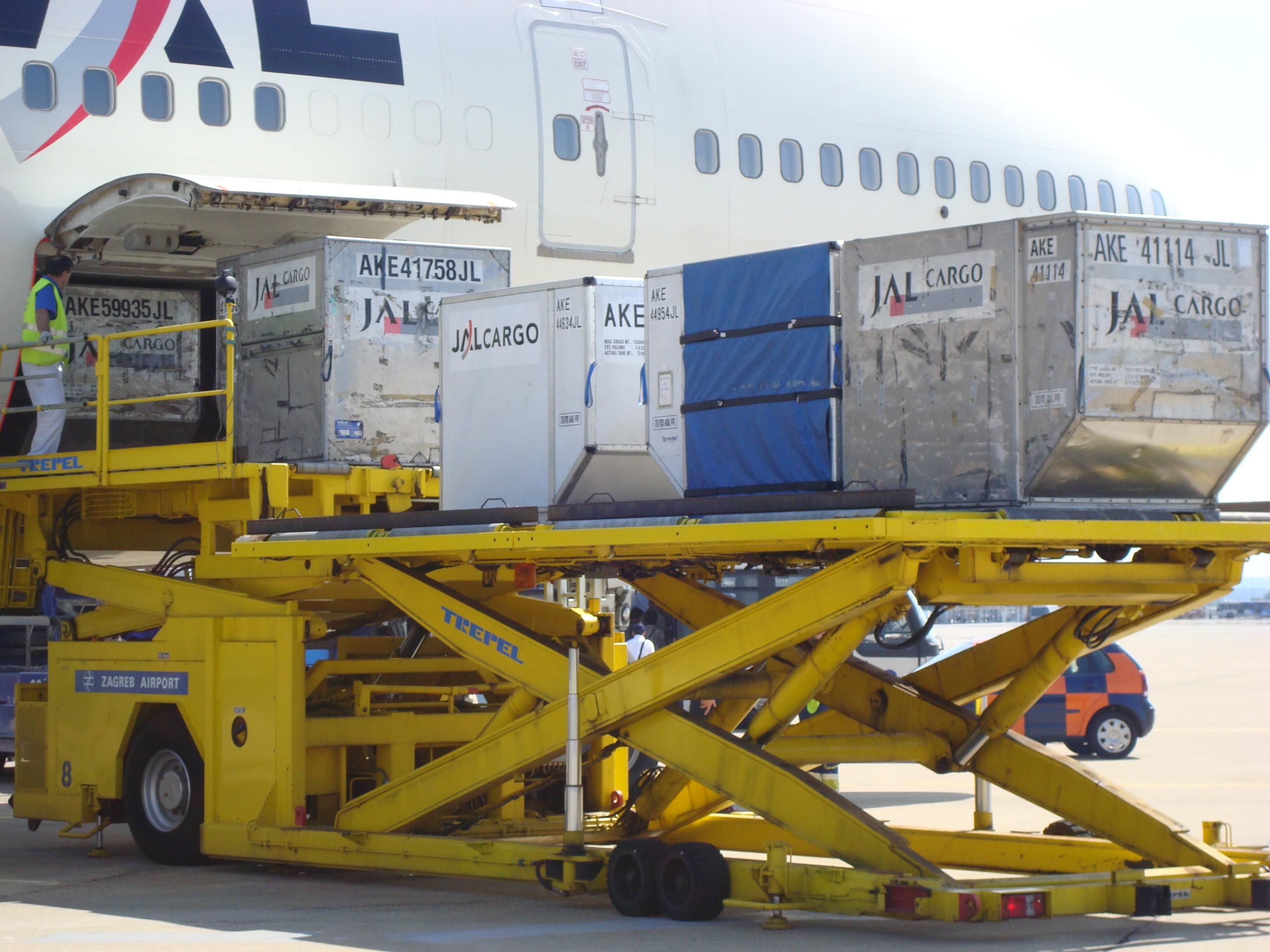 Air cargo and freight is a massive industry worth over $120 billion in 2021 and growing. Cargo is transported with dedicated cargo planes and airlines, but also as belly cargo on most scheduled passenger flights. This is facilitated by the use of Unit Load Devices – ULDs. These standard sized containers allow easier sorting, storage and transfer of goods and are used worldwide.
What is a ULD?
According to IATA, a ULD is a device for consolidating and restraining cargo, mail and baggage for air transport. It can be either a fixed container or a pallet with netting or netting to retain the contents. The metal containers that you see at airports used to load freight, freight, or baggage onto planes are the most common form of ULD.
Aircraft ULDs have been in use since the 1950s. Initially, there were different sizes and constructions developed for different aircraft. Standardization quickly began to occur between airlines and manufacturers, but IATA did not formalize the use of ULDs until 2013.
These days, there are several types and sizes of ULDs designed to fit the cargo bays of different types of aircraft. There are also several types of specialized ULDs for specific cargoes – including temperature-controlled ULDs, fire-resistant ULDs, and ULDs modified to transport animals.
ULDs are widely used in the freight industry. Photo: Getty Images
Advantages of ULDs
The use of ULDs has several advantages. It's clearly worth it for airlines, as they're willing to take on the added weight of a ULD rather than think about loading without one. This elimination of manual aircraft loading is one of the primary reasons ULDs are used. Being able to pre-load the units saves a lot of time in turning around and handling the planes. Units can be positioned to wait for the aircraft to arrive. This is also the case when ULDs hold baggage on passenger flights.
ULDs also allow easy transfer of cargo between aircraft. Provided cargo is packed properly and in appropriate devices for the aircraft being transferred, units can be moved quickly between aircraft at hubs and even onto other means of transport.
In flight, ULDs are designed to secure cargo in the hold. This prevents the cargo from shifting and potentially damaging the aircraft. It also helps, very importantly, to keep the cargo in the right place throughout the flight for weight and balance purposes.
ULDs can speed up aircraft loading and turnaround – for cargo and baggage. Photo: Getty Images
IATA ULD regulations
Like many areas of aviation, the use of ULDs today is controlled by IATA regulations. IATA publishes updated guidelines every year – known as ULD regulations. These describe construction, size, and compatibility standards for ULDs. They also provide important guidelines for ULD handling and safe operation. This is more important than it seems at first glance. According to IATA, repairing ULDs costs the industry $330 million a year, 80% of which is due to improper handling. Of even greater concern, improper handling of ULDs is cited as the leading cause of aircraft damage during ground operations – a costly problem for airlines both in terms of repair costs and aircraft usage.
IATA regulations contain guidance for operators to properly manage ULDs in flight, on the ground and in storage. Regular visual checks should be carried out, as well as functional checks to ensure the airworthiness of the ULDs. Particular attention is paid to the proper storage management of ULDs when not in use, to prevent damage.
ULD sizes and aircraft compatibility
There are two types of ULDs – pallets and containers. Paddles are basically sheets of aluminum designed to fit inside the cargo hold and lock into place. The cargo is loaded onto the pallet and secured in place with nets. Containers are made of metal (usually aluminum), designed to fit the shape of the aircraft and maximize the use of the cargo hold.
There are several different types of containers, most of which can fit multiple types of aircraft. The most common containers include:
The LD3 is the most common container. This can be used on all Airbus wide-body aircraft, as well as the Boeing 747, 777 and 787. They can also be used on many smaller aircraft including the ATR 42 and ATR 72 and the BAe 146.
The LD1 container is wider than the LD3 (same height and depth). It is designed for use with the Boeing 747, but the LD3 is often used as it is more commonly available.
The LD2 container fits the narrower fuselage of the Boeing 767. The 767 can also accommodate an LD3 container, but this would be inefficient as it takes up space that two LD2 containers would take.
The LD7 is a double width container (compared to the LD3) usable on Boeing 777 and Boeing 787.
The LD3-45 container is designed to fit the A320 family aircraft. These are standard sized LD3 containers but with a reduced height to fit the smallest narrow body hold.
The containers are recognizable on the ground thanks to their serial number. It starts with an IATA-specified code for the type of container. The most common LD3 container has an AKE code, the LD3-45 carried the AKH code, the largest LD1 is AKC, and the LD7 is P1P.
IATA regulations also specify the marking that containers must display. These include the IATA type code, ULD identification code, air operator codes and aircraft acceptability.
When you consider the number of containers a jumbo jet can take, you realize the important role ULDs play in cargo logistics. A 747-400, for example, can accommodate 32 LD1 containers on the lower cargo deck and 30 on the main deck (for a cargo plane). The 747-8F can accommodate 40 LD1s on the lower deck and 34 on the main deck.
Like a few other examples, the 777-300 can take 44 LD3 containers on the lower deck, and the 787-9 can take 36 LD3 containers. The A350-900 can also accommodate 36 LD3 containers (these capacities are based on Boeing and Airbus data).
Don't Forget Manual Loading
ULDs are not used for all aircraft. For completeness, we should also quickly mention manual loading as an alternative. This is the method used on many regional aircraft and often also on narrow bodies. The A320 family can take downsized LD3-45 containers, but not the Boeing 737 (freighter versions can take ULDs on the main deck but not in the lower hold).
Manual, or bulk, loading involves the manipulation of personnel who place cargo or baggage into the aircraft hold. Nets are used to secure luggage and limit movement during the flight.
Cargo transport and ground logistics are vital in air and airport operations. These aren't topics we discuss often, so feel free to discuss more and share your knowledge or experience on different aircraft, ULDs, or methods in the comments.
Which foreign airlines still fly to Russia?
Read more
About the Author