Four new airlines request air service to Uganda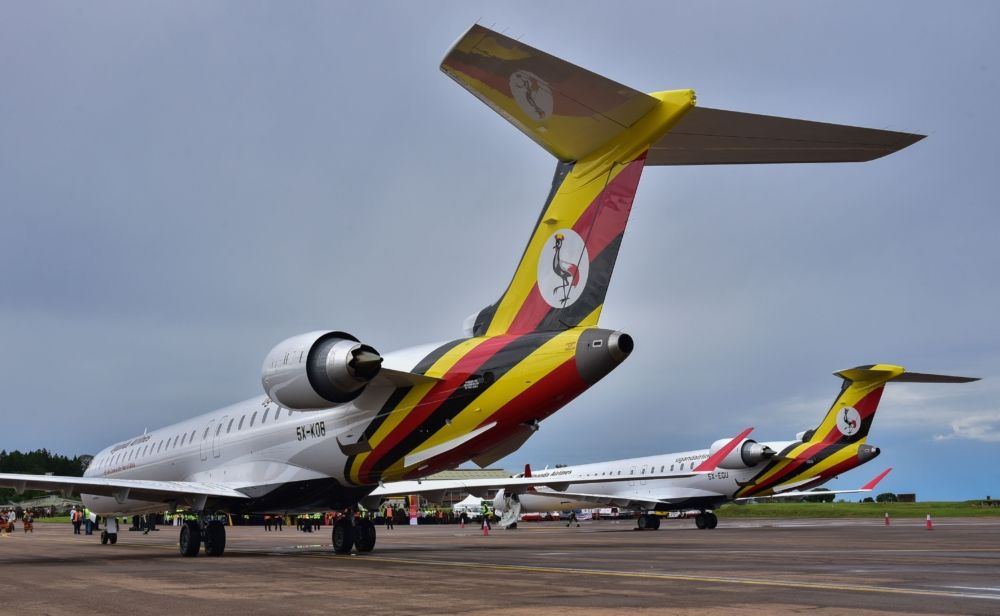 In Uganda, four existing operators and four new operators submitted their air services license dossiers to the Uganda Civil Aviation Authority.
In a public hearing on May 20, the Ugandan Civil Aviation Authority (UCAA) Board heard submissions from the eight local air operators to obtain licenses for scheduled and non-scheduled air operations. The four airlines seeking renewal of their air service licenses are Entebbe Airways, Uganda Air Cargo, KAFTC operating as BAR Aviation and Samaritans' Purse International. The new candidates are Safari Air International, Panafric Aviation, DOTT Services and Aberdair Aviation Uganda.
Uganda wants to encourage more air operators in the country
UCAA advises the Government of Uganda on policy issues relating to the development of air services, such as bilateral agreements on air services and other air transport activities. Its functions include the licensing of aviation operators and crews, the provision of air navigation services, and the coordination and direction of search and rescue services. UCAA director of public affairs Vianney Luggya said the public hearing complied with legal requirements and the board would give the candidates their comments later.
"Having more applicants seeking to start flight operations in Ugandan airspace is good news for the aviation industry."
Vianny Luggya of Uganda's CAA says Uganda Airlines' growth is key to increasing traffic to Entebbe. Photo: Chris Loh/Simple Flying
Twenty-four domestic scheduled and non-scheduled air operators and 17 international operators currently fly into Uganda. The applicants mainly requested scheduled and non-scheduled domestic operations as well as international and cargo services. DOTT Services, a renowned infrastructure company in Uganda, has applied for a license to operate private international operations. Last week's open presentations aim to ensure that all operators in the aviation industry are properly certified to meet International Civil Aviation Organization (ICAO) Standards and Recommended Practices.
The airline industry in Uganda is a mixture of charter operators, cargo airlines and Uganda Airlines, the national common carrier. It is a revival of the former Uganda Airlines, which operated from 1977 until its closure in 2001. By the late 1990s, Uganda Airlines was in serious financial difficulties and its owner, the Ugandan state , decided to privatize it with external investments. Airline company. British Airways, Air Mauritius, Kenya Airways and South African Airways showed interest but eventually pulled out. With no one wanting to buy the debt-ridden airline, the government shut it down in May 2001.
Air Uganda reborn but needs to pick up the pace
Uganda Airlines A330neo flights to London have been delayed for more than a year due to administrative slip-ups. Photo: Airbus
Uganda Airlines relaunched in 2019 and its first flight was from Entebbe International Airport (EBB) to Jomo Kenyatta International Airport (NBO) in Nairobi, Kenya. It operated with a Bombardier CRJ900, one of four in the airline's fleet. At the end of 2019, it served eight destinations, including Kilimanjaro International Airport (JRO) and the island of Zanzibar in Tanzania. After a six-month COVID pause, the airline resumed in October 2020 and launched flights to Kinshasa in the Democratic Republic of Congo.
It received the first of two Airbus A330neos in December 2020 and the second arrived in February 2021. In March 2021 Uganda Airlines announced that it was launching direct services to London, but a lack of proper certification meant that the service no hadn't started and is still not working. In October 2021, the airline achieved better results by launching intercontinental flights to Dubai.
Uganda Airlines has a very young fleet of quality aircraft and hopefully the A330neos will soon be flying direct to London. If any readers have flown their A330neos, please let us know what you thought of the experience.
Discover more aviation news here.
Source: Monitor
Whoops! Thai AirAsia's Airbus A320 lands on the wrong runway
Read more