Freight forwarders fear 'shutdown' as other major lines mimic Maersk's strategy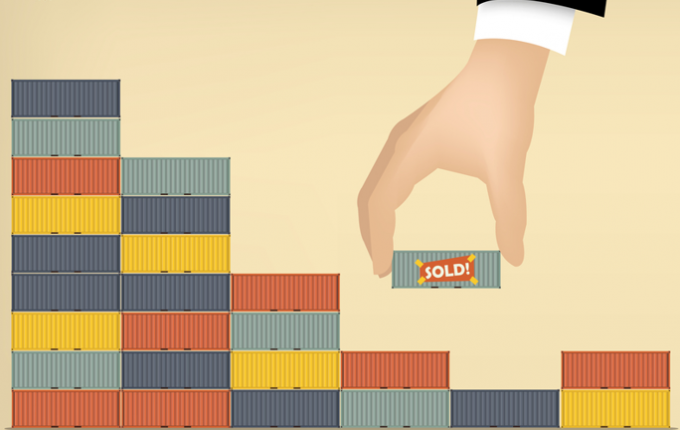 By Alex Lennane and Ian Putzger
A growing number of freight forwarders say they are being "left out" by shipping companies who seem to focus on very large freight forwarders and BCOs.
It is suspected that several European carriers are considering a similar approach to Maersk.
"We have the feeling and comments from individual sources that this is the case," said a US freight forwarder official.
He said none of the shipping companies had made it clear that they intended to drop freight forwarders in the future, but problems with bookings – being told there was no available space or high prices that made an expedition unviable – had raised suspicion.
"It could be the situation, it could be their policy. Even carriers that are NVO-friendly have capacity issues," he said.
He reported that although the contracts were renewed by the lines, questions remained.
"Nobody refused, but sometimes the rate is significantly higher, which is puzzling," he said.
Another freight forwarder said: "We are aware that the Maersk decision is the first step for shipping companies.
"The problem we are facing is that carriers are offering big players like DHL, DSV, K+N and DB Schenker long-term contracts with special terms, and this strategy has an immediate impact on smaller freight forwarders. and medium size worldwide, as these types of contracts are not within our reach.
"These contracts are processed at the headquarters of the big players, dealing with large volumes and rejecting our local volumes."
Another said: "Big players sign long-term contracts, with very low rates if you compare them to market rates", and noted that a major freight forwarder had sold space to a smaller freight forwarder at lower rates than those quoted by the shipping company. .
A UK freight forwarder explained to The Loadstar"I haven't seen any freight forwarders offer lower rates than others; it must be sporadic as most don't have the space to offer. But you have customers with seasonal peaks and troughs. Or it may be that very large freight forwarders have long-term agreements with penalties for lower volumes, so they can sell it on the open market.
Another said big players were paying about 30% less on one of its main trade routes, adding that the market from Europe to South America was particularly difficult.
"CMA CGM will not work with us, nor Maersk, nor Hapag-Lloyd. That leaves us with MSC as the last option, but it has the highest rates. »
Without clear signals, and in a market where no shipper or freight forwarder can afford to close the door on a possible carrier option, freight forwarders see little room to manoeuvre, but they prepare for the Maersk-like scenario they dread .
"I think they're going to phase it in," said a freight forwarder. "It's a major concern – for us and for the industry."
Another said The Loadstar Maersk's removal of contracted capacity had prompted other lines to follow suit, adding: "The situation is making other carriers look at freight forwarders with suspicion."
He claimed a shipping company had "unofficially" told him it was cutting capacity for small customers by 40%.
"If the lines don't give us space for smaller players or reduce space, how can we sell our services?" He asked.
Two sources said The Loadstar CMA CGM sought to emulate Maersk's move, using its new air freight arm and logistics subsidiary Ceva to offer its customers end-to-end solutions. The Loadstar approached CMA CGM for comment, to no avail.
However, a US-based freight forwarder executive said it was nothing new for shipping lines to go after shippers directly. He said, "Does it affect the freight forwarder? Of course it is. But what is our possible response to carriers? Don't give them the cargo we get on our own? And who would we give it to? He asked.
Another source concluded: "You can count the major shipping companies on the fingers of your hands, but I don't think a few should be able to kill thousands of freight forwarders. It's the risk. »
Hear from Xeneta's Chief Shipping Analyst, Peter Sand, explain why front-loading freight ahead of the Chinese New Year has been driving January box spot markets for the past few years. The Loadstar Podcast