How the 1944 GI Bill forever changed New Orleans | 300 for 300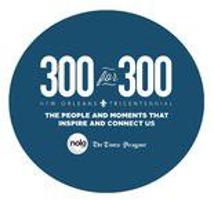 The Times-Picayune marks the tercentenary of New Orleans with its 300 for 300 project, which will run until 2018 and will highlight the moments and people that connect and inspire us. Today, the series continues with the signing in 1944 of the GI Bill, which proved to be a catalyst for the development of suburban New Orleans.
SO: On June 22, 1944, as millions of veterans returned home after World War II, President Franklin D. Roosevelt enacted the original GI Bill, which put money in veterans' pockets for education. and unemployment compensation, as well as assistance in obtaining home loans. In the first eight years of the loan program, nearly 2.5 million people took advantage of it, according to the federal Department of Veterans Affairs. In New Orleans, this led to a housing boom in East New Orleans, Jefferson Parish, and other parishes in the city, turning once sleepy communities into thriving suburbs.
NOW: There is no indication that the growth of parishes around New Orleans will slow down anytime soon. For example, even though Jefferson Parish is considered a suburb of New Orleans, its post-Katrina population is larger: 434,123 versus 369,888, according to 2012 census estimates. St. Tammany Parish, with 239,193 residents, is just behind.
The GI Bill's home loan provision was designed to provide veterans with a federally guaranteed loan – provided by private lenders – with no down payment. More than 25 million people are eligible for such loans, according to the VA.
Postwar suburbanization, encouraged by the GI Bill, left mid-century Americans to stage their version of the opening of the American border, said Robert F. Dupont, chairman of the history department and of Philosophy from the University of New Orleans. "Looking for land," said Dupont, whose father bought a house with a loan through the GI Bill. "Maybe you can't go west with your family, but you can find some green space. No matter how crowded the suburbs were, that was, in a way, the rural ideal. . " Seven decades later, the appeal of this ideal persists, as post-Katrina population figures show.
John Pope, Contributing Writer
Sources: US Department of Veterans Affairs, "VA Home Loans" by Noah Perkins, VAprêts.com, "Pontchartrain Park 1955: One Woman's Story" by Chakara Watson and Robert F. Dupont
More on 300 for 300:
Learn more about the 300 for 300 series