Humanitarian freight will always go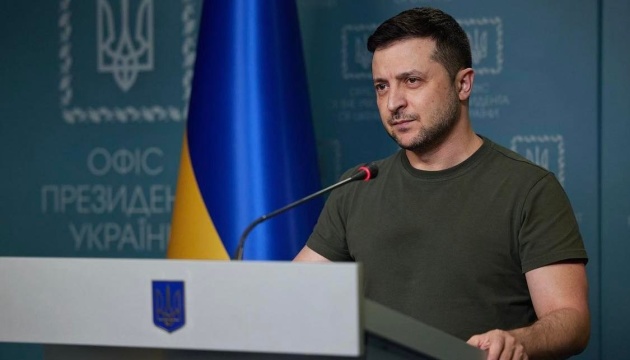 Humanitarian cargo will continue to flow and the humanitarian corridors will work no matter what.
Ukrainian President Volodymyr Zelensky said so in his evening address to Ukrainians.
Zelensky called "torture" the occupiers' intentions to provide their own humanitarian aid to Ukrainians.
"Our cargo is ready. Our transport is ready. But … the savages – they are not ready. They are shooting at the escape routes. They are blocking the delivery of essentials and medicines to people. What do they want "They want the Ukrainians to take from the hands of the invaders. This is torture. Deliberate. Systematic. Organized by their state. Foreign to us. And ruthless to everyone, even its citizens," Zelensky said.
He thanked the Ukrainians who are resisting the occupiers and promised that humanitarian aid would reach them no matter what.
"All the cities where Ukrainians are resisting, where they are protesting against the invaders… Know: we are on your side. We are grateful. And only time separates you from freedom. Not much time. Believe it. I believe. And I really want it," the president said.
As noted, the war with the Russian invaders has been going on in Ukraine since February 24. The occupiers bomb Ukrainian cities, causing a humanitarian catastrophe and blocking the delivery of humanitarian aid to affected civilians.