IAG Cargo's FORWARD.REWARDS turns five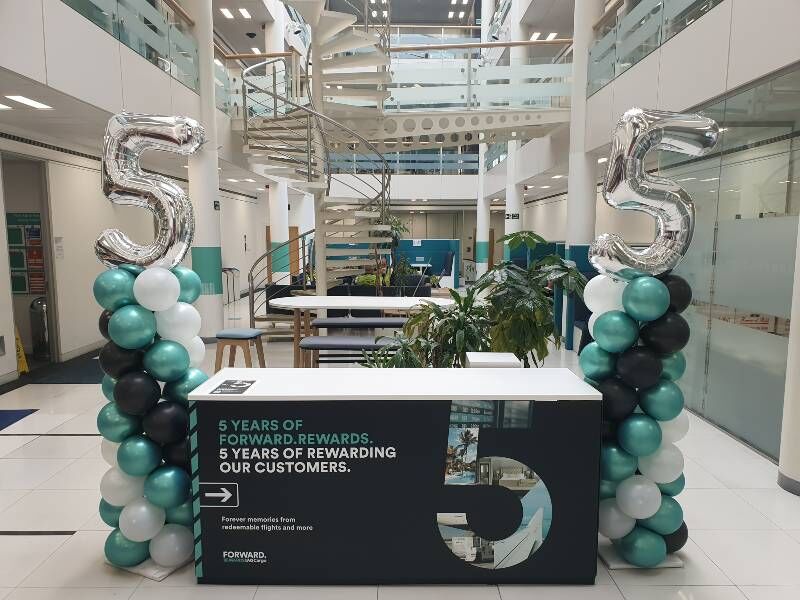 IAG Cargo, the cargo division of International Airlines Group today celebrates the fifth anniversary of its loyalty program FORWARD.REWARDS. IAG Cargo launched its loyalty program in 2017 with the aim of rewarding small and medium-sized freight forwarders and was the first rewards program in the air cargo industry.
A year later, FORWARD.REWARDS won first place in the Marketing Society Excellence Awards for Building Customer Relationships. In 2020, IAG Cargo expanded the program by launching FORWARD.PLATINUM, an invite-only tier, for customers with higher revenue spend.
FORWARD.REWARDS membership is free and members earn points every time they book with IAG Cargo. These points can then be spent on flights, hotels and cargo credits.
Over the past five years, flying with British Airways and Iberia has proven to be the most popular redemption option with members. The most visited destinations under the program were London, Madrid, New York, Delhi and Dubai. For hotel stays, guests can choose from more than 500,000 hotels worldwide, thanks to the Global Hotel Card provided by Expedia.
Matthew Gardiner, Marketing and External Communications Manager at IAG Cargo, said, "We are thrilled to celebrate five years of FORWARD.REWARDS. Customers have really embraced the scheme and in doing so have benefited from thousands of free flights and over £1. million hotel stays. Others have enjoyed valuable shipping savings through freight credits. In 2021, over 700 new members joined the program and customers earned their highest number of reward points. FORWARD.REWARDS makes freight forwarding more rewarding.
Robert Bonk, Director of CH Robinson, said: "FORWARD.REWARDS is one of the most advanced and diverse loyalty programs on the market today. our travel expenses through the program have been extremely beneficial to our business. »
The IAG Cargo Loyalty Program is available to customers worldwide. The United States has the most members, followed by the United Kingdom, then Italy. Although it was customers in India who redeemed the most rewards. IAG Cargo's extensive and growing network offers FORWARD.REWARDS members significant opportunities to earn and spend points.