'If they want us to stop, provide us with a place to stop': As the pandemic eases, owner-operators take stock of parking, business pressures, etc. .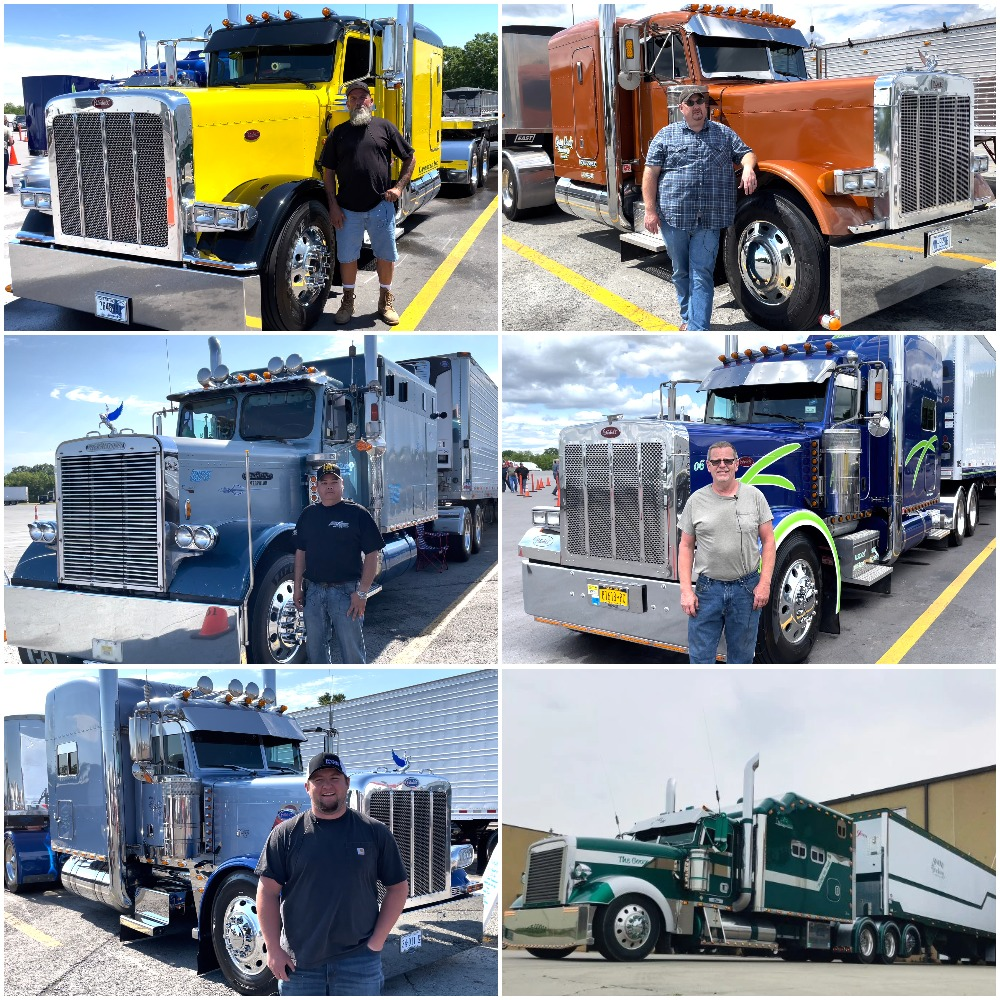 At the East Coast Truckers Jamboree Truck Show earlier this month, Overdrive Editor-in-chief Matt Cole spoke to these six owner-operators about more than the custom platforms they were showing. A year after the depths of the pandemic's early slowdown, for this episode of the Overdrive Radio podcast, it was a great time to reflect on the experience of the past year.
Find here evolutionary perspectives on the tests (oh these beginner rates), and some joys (the fall of four-wheeled vehicles), trucking through the COVID-19 pandemic, as well as thoughts on the direction owner-operators need to take to address the biggest issues of the present and the future, including the parking situation across the country.
The six presented here:
Clockwise from the top left corner:
**Steve johnson, based in Apple Valley, California. It's currently rented with Landstar and carries just about anything that can fit on a bed in a 2019 Pete 389 flatbed.
**Greg Eudy, owner of Greg Eudy Trucking, of Monroe, NC. Eudy hauls sand and rock to concrete plants for Reynolds Trucking off Indian Trail, NC in a 2000 Pete 379 that he converted from a day cabin to a bunk.
**Jeff Walters, owner of J&N Trucking of Bath, New York. Walters carries dry freight on a freelance basis with his 2006 and 2019 Pete 379 pickup truck Great Dane.
** Listen Daniel and Phyllis Snow's contemporary history of the trucking pandemic of this era in 2020 via this link. The Snows operate the snow trucking of Harrison, Arkansas, with this 1996 Freightliner, dubbed "The Goose".
**Austin kiser driven for the operation of his father, Greg Kiser Trucking, based in Rosedale, Virginia. They mainly pull pneumatic tanks and dump trailers. Check out their "Midnight Shadow" 2018 Peterbilt 389 via this link.
**Robert davis, out of Vermont, carrying Cabot cheese in a 53ft 2012 Great Dane slide and distributed reefer, with a 1988 Freightliner FLC120
Listen: