Kinross trucking plan needs reconsideration | Letters to the Editor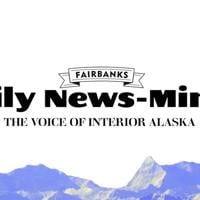 For the editor: In 1996, Fort Knox met with residents of Cleary Summit and told us that they were going to operate the mine for 12 years, then tidy up the plant and move on. Several years later, they built a gigantic heap leach explaining that it would be much cheaper than the factory.
I suggest now is the time to pack up this factory and move it to Tetlin.
I've been commuting the Steese Highway for 50 years and I know how dangerous it can be. With the proposed trucking, there would be no safe chance of passing a vehicle on the Steese from the end of the four lane at Engineer Creek to Twin Creeks Road. The section between the Pedro Monument and Twin Creeks Road would be a nightmare. Road conditions can be very dangerous with snow, ice, fog and mud (which is dragged onto the road from the mine). If you happen to find yourself behind a truck carrying a load uphill (and you will), you'll be driving up the highway with no place to pass. Both stops are poorly located at the start of the hill and just before Twin Creeks Road. Scoogie Gulch would be another nightmare. The trucks they propose to use could not cross that bend without crossing the other lane.
It seems to me that this trucking project is being implemented without sufficient research or thought for the safety and well-being of the residents involved. Again, it's high time to pack up the grinder and move it.