National road and rail freight data dashboard unveiled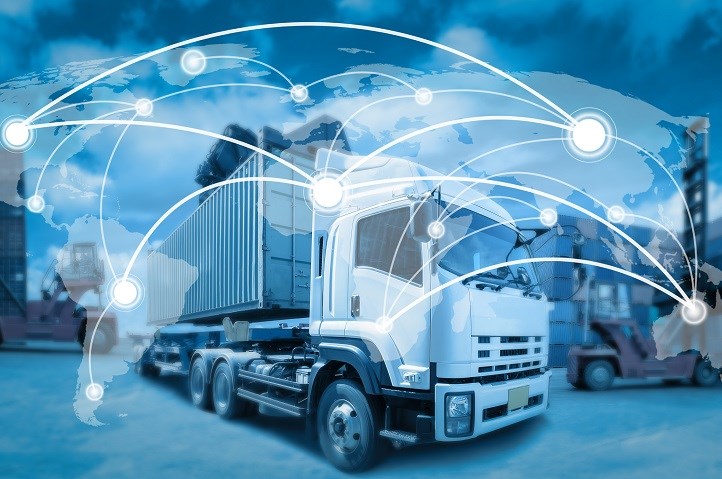 ---
CSIRO's common tool analyzes freight journeys over the past five years
The dashboard should help the industry understand logistics costs and freight performance
New data capturing the performance of Australia's freight and supply chain for road and rail has been made available.
The Federal Government has launched the Supply Chain Benchmarking Dashboard, which provides detailed and interactive modeling of Australia's transport and logistics supply chains.
Developed with CSIRO, the dashboard covers 130 products using data from 65% of road trips and 95% of rail freight trips over the past five years to describe:
the costs and value of freight tasks, including the cost per tonne or kilometer of payload;
distances and times of travel; and
supply chain movements between companies.
The dashboard is intended to help freight operators and businesses better understand freight and logistics costs and assess freight performance on the network, which will help drive productivity and efficiency gains in various sectors.
---
How the Cargo Data Hub Prototype was Unveiled, here
---
With Covid-19 disrupting global supply chains, raising costs and making it harder to move goods, this move is good news for freight operators, producers and exporting companies, the Deputy Prime Minister said. Barnaby Joyce.
"The more informed industries and businesses are, the better they perform," he said.
"That's why the government is investing $ 16.5 million over four years to improve freight data through the National Freight Data Hub and provide freely available resources such as this benchmarking dashboard.
"It provides the industry with a comprehensive understanding of Australian supply chain performance that we can benchmark against international comparators to drive improvements and reduce costs across all supply chains.
"From grains and building materials to apples to zinc, the dashboard shows how we get regional exports to the port, goods to market and supplies to communities across the country.
"Access to this information also provides exciting opportunities for research, profitability and targeted planning, thus improving the overall performance of the Australian freight system.
"From the isolated cattle communities of the Top End to the apple orchards of regional Tasmania, we want to continue to ensure that our freight and supply chain industry can meet the growing task of connecting all of our businesses and their goods," wherever they are. – to shopping centers and ports across the country. "
Benchmarking key supply chain performance against international competitors was a priority action recommended by the National Cargo and Supply Chain Priorities Survey.
Future improvements to the dashboard will include adding sea and air freight data, as well as other products.
"Already monumental to our way of life and our economy, Australian freight volumes are expected to continue to grow by more than 35% by 2040," Deputy Minister of Road Safety and Freight Transport Scott Buchholz said.
"The Supply Chain Benchmarking Dashboard is part of our commitment to providing an efficient and intelligent supply chain network that transcends borders and continues to contribute to a strong and prosperous Australia.
"A critical way to do this is to use data to improve planning and coordination, which is the subject of this dashboard and will help us create a safer, more productive and better freight transport industry. profitable. "
The Supply Chain Benchmarking Dashboard is part of the Australian Government's National Freight and Supply Chain Strategy and is available at www.freightaustralia.gov.au/dashboard
Subscribe to our newsletter
Sign up to receive the ATN email newsletter, digital magazine and other offers we choose to share with you straight to your inbox
You can also follow our updates by joining our LinkedIn Group Where like us on facebook.

Trucks for hire | Forklifts for rent | Cranes for hire | Generators for rent | Transportable buildings for rent