PayCargo introduces Freight-Pay for FIATA members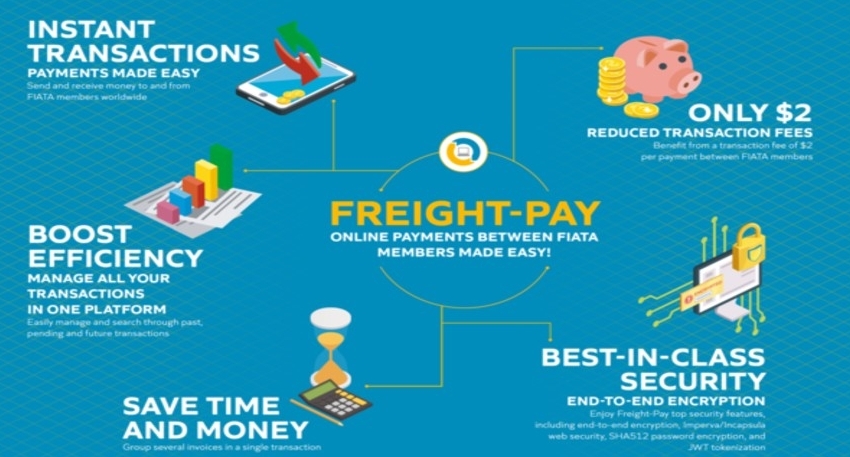 July 02, 2021: The International Federation of Freight Forwarders Associations (FIATA) in collaboration with PayCargo has launched Freight-Pay, a personalized platform developed for FIATA members to facilitate online transactions between them.
"A system like Freight-Pay will help enable businesses, regardless of their location, to become truly global in their operations. International partnerships will become simpler, more easily accessible and the cost of doing business will be drastically reduced, "said Lionel van der Walt, Global Commercial Director of PayCargo. "Existing international payment methods are slow, expensive and often unavailable for many businesses; Freight-Pay has been specially designed to meet and solve these challenges for the FIATA freight forwarder community. "
Freight-Pay was developed by PayCargo with expertise from FIATA to provide an online contactless solution to FIATA members that allows them to instantly make and receive international payments. The platform allows FIATA members to send and receive money to and from other members around the world who have also joined the platform, and easily search transactions. Members will benefit from reduced transaction fees, payment flexibility and top-notch security features. They can register on the platform and save time and money, while benefiting from the user-friendly features of Freight-Pay and end-to-end encryption.
"Freight-Pay aims to simplify the daily activities of freight forwarders and we are delighted to present this new tool to our members," said Stéphane Graber, CEO of FIATA. "As we delve deeper into the digital world, we must continue to equip our members with practical resources that facilitate their daily practice. This is why we have collaborated with PayCargo to develop the Freight-Pay solution, so that FIATA members can have an efficient and secure platform to transfer money between them at a reduced cost.