Qatar Airways Cargo deploys WebCargo by Freightos in the United States of America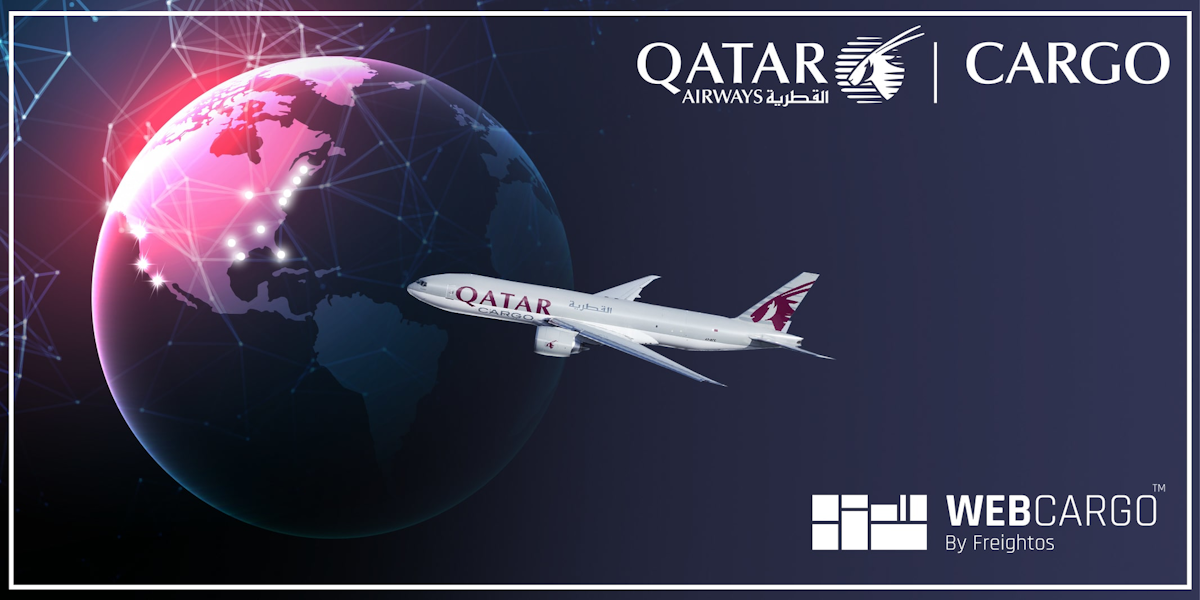 Qatar Airways Cargo announces the continued deployment of the third-party electronic reservation platform WebCargo by Freightos in the United States of America, effective July 19, 2021.
Freight forwarders in the United States will be able to make electronic reservations with access to live rates and available capacity on the WebCargo platform. This will further improve their booking experience with the airline, resulting in increased efficiency and instant responses for confirmation.
The freight carrier has an extensive network in the United States covering 12 cities with 145 weekly flights, providing customers with more than 4,700 tonnes of cargo capacity each week.
Guillaume Halleux, Chief Cargo Officer of Qatar Airways, said: "Following our successful launch across Europe, we are pleased to introduce WebCargo across the United States of America, gradually expanding digitization to all of our organization. We actively campaign in favor of the digitalization of air freight because it brings efficiency gains and offers multiple benefits to our customers, such as 24/7 visibility on prices and capacity as well as real-time confirmation to name a few.
Freightos Group CEO Zvi Schreiber said: "Over the past year, the industry has passionately embraced Digital Air Cargo (DAC), with WebCargo by Freightos as their chosen platform, resulting in growth of over 2,000% of reservations. Today, it is an honor to extend WebCargo's partnership with Qatar Airways Cargo to the United States of America, providing direct access to the world's leading cargo airline to the world's largest economy. "
Since the introduction of WebCargo in February 2021, Qatar Airways Cargo has received a high volume of electronic bookings through the platform. With this launch in the United States, the total number of countries in the airline's network on the WebCargo platform will increase to 33, with 12 line stations in service in the United States of America.
Digitization is a key pillar of the carrier's strategy as it evolves into more systems that enable dynamic pricing, automatic quotes, robotic integration and improved reporting. WebCargo is one of them, and its gradual roll-out across the network is one of many important digitization initiatives implemented by Qatar Airways Cargo in recent months.