Rising freight rates drive up food import costs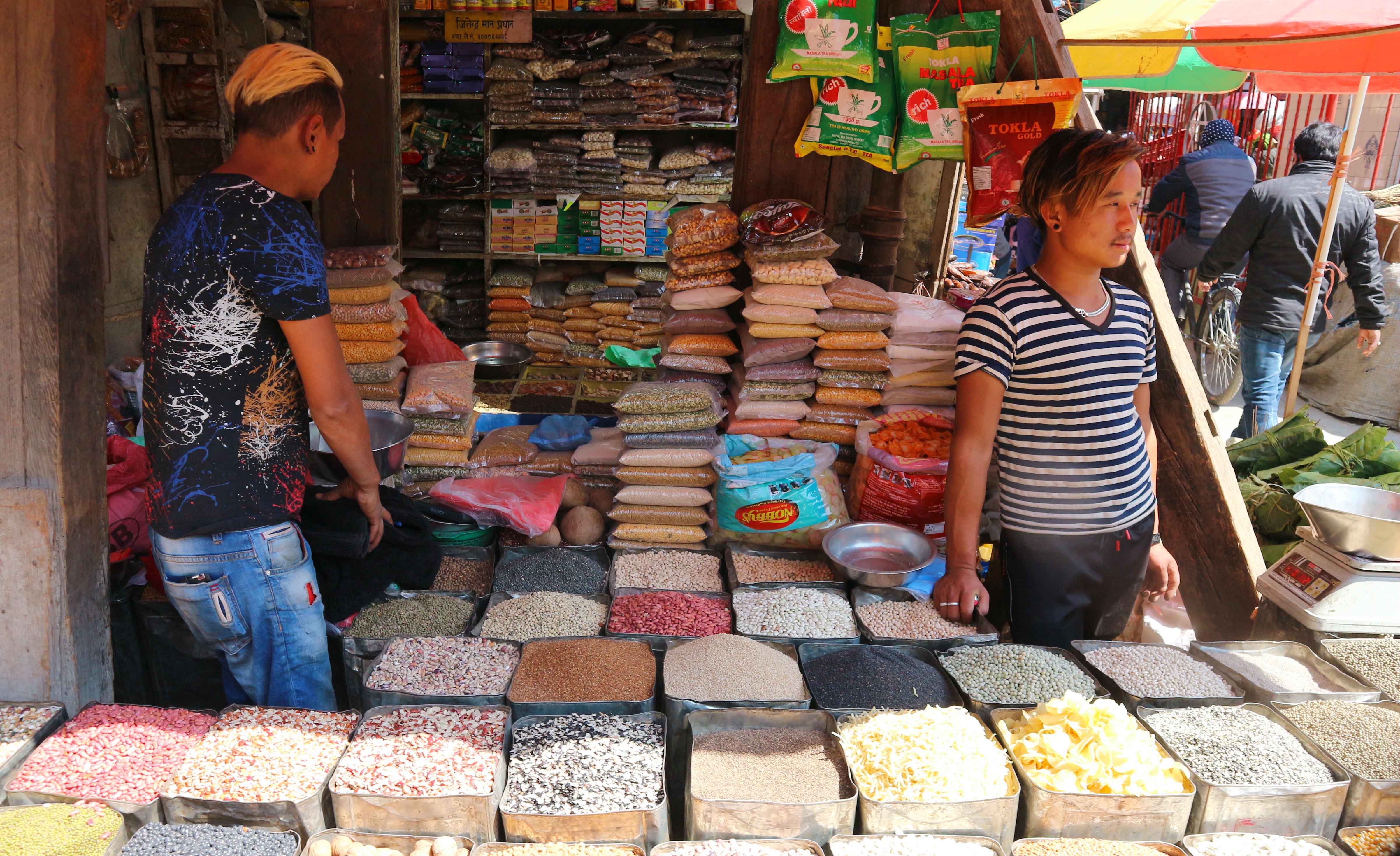 Lower-middle economies, including Nepal, may experience higher food prices as dry bulk shipping costs have risen sharply, driving up their food import costs. Experts have warned that if inflation is left unchecked, it will lead to social unrest.
Between February and May 2022, the Baltic Dry Index, a global benchmark for dry bulk freight rates, increased by 59%, according to The war in Ukraine and its effects on maritime trade logisticsa report recently published by the United Nations Conference on Trade and Development (UNCTAD).
This could lead to an additional 3.7% increase in consumer food prices worldwide. Lower-middle-income countries will be hardest hit.
The report says that among four economies – high income, upper middle income, lower middle income and low income – lower middle income countries could experience an additional 4.2% increase in consumer food prices.
This increase is due to higher transportation costs, resulting from higher freight rates and longer distances.
The report showed that a lower average economy is more dependent on processed food products than primary food products. The share of imported processed food products in lower middle economies is 63% and the import of primary food products is 37%.
UNCTAD concludes that the high container freight costs seen from 2021-22 will be passed through and cause consumer prices to increase further by 1.6% globally.
"Global import price levels will increase by an average of 11.9% due to the sustained increase in freight rates," the report said.
Disrupted regional logistics, shutdown of port operations in Ukraine, destruction of important infrastructure, trade restrictions, increased insurance costs and rising fuel prices have all contributed to logistical obstacles in the Black Sea region.
They have also contributed to a more costly and unpredictable global trade and shipping environment.
Before the war, estimates predicted a 3% growth in world grain exports by sea. Now, however, they are expected to decline by 3.8% in 2022.
"Global shipments of fertilizer and its inputs such as potash are expected to fall 7% in 2022," the report said.
Annual consumer price inflation in Nepal jumped to 7.87% in May, hitting a 69-month high, according to the Nepal Rastra Bank. It was 3.65% in May last year.
Food and beverage inflation stood at 7.13% in the first 10 months of the current fiscal year, compared to 4.72% in the same period last year.
Steadily rising inflation has wreaked havoc on household budgets and caused anguish for the family breadwinner, experts say.
The report says middle-income economies are more dependent on ships to import grain. The share of cereals imported by dry bulk carriers in total imports was 44% in lower-middle-income countries.
"The situation is critical," said economist Bishwambhar Pyakurel. "If food prices increase, it will increase malnutrition among children. This will lead to instability in the country if the situation continues."
According to him, there are 7 million children between the ages of 5 and 17 in Nepal, and the majority of them are already suffering from a lack of balanced food access due to rising costs.
"There are no job opportunities in the country. On the other hand, food prices are constantly rising," Pyakurel said. "By the end of the current fiscal year, inflation could hit double digits, adding to the people's woes."
Experts say the rising cost of living in cities like Kathmandu has forced many people from economically disadvantaged backgrounds to cut back on their consumption, including water. Sometimes they were forced to do so to the detriment of their health, according to them.
Raj Kumar Nepali, 31, who lives in a squatter in Sinamangal, said he had stopped buying bottled water after the recent price hike.
"Cholera infected patients were found to be drinking water directly from household taps as they could not afford expensive bottled water," said Balaram Tripathi, head of the department of health, to the Post in a recent interview.
"Although they know the risks, they are forced to drink tap water.
With almost everything becoming more expensive due to rising oil prices, the urban poor are struggling to manage their household budgets. Some have stopped boiling water to save on energy bills.
"Bottled water is believed to be relatively safe, but people have stopped using it due to rising costs," Dr. Sher Bahadur Pun, head of the clinical research unit, told the Post recently. from Shukraraj Hospital.
"When we asked diarrhea patients why they didn't boil water before drinking it, most of them said it was too expensive. Day laborers complain that they don't have time to boil water, so they tend to drink whatever they get at their place of work.
These are just a few examples. Experts say low-income people are eating less due to rising inflation.
Professor Pushkar Bajracharya, former head of the Central Department of Management at Tribhuvan University, says a rise in food prices impacts the quality of life and prosperity of a family and society.
"Low-income and poor people are largely affected by inflation," he said. "When hunger increases, there are risks of social unrest."
UNCTAD has made six recommendations regarding the challenges of maritime transport, including support for developing countries, in particular the most vulnerable economies such as small islands, developing and least developed countries and net food importers.
The report also suggested investing in transport services as well as trade and transit facilitation even more than before the war.
"Trading partners and transit countries should focus on key determinants of international transport costs such as trade facilitation and digitalisation, infrastructure, economies of scale, imbalances and ensuring competition", indicates the report.