Southern China's Covid-19 outbreak cancels flights, slows handling of sea freight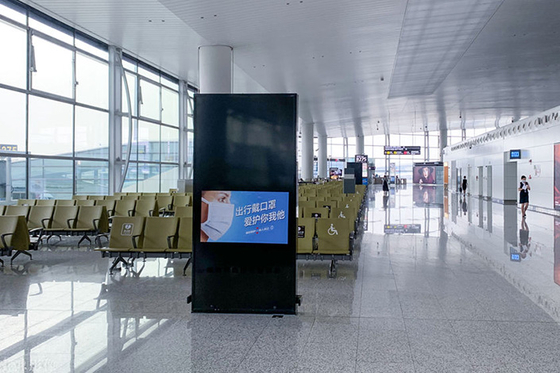 Hundreds of passenger flights were canceled on Wednesday in the Chinese metropolis of Guangzhou, in southern China, and sea freight handling was moving at a fraction of normal speed at the world's third largest port, Shenzhen, as local governments tighten measures to contain the latest Covid-19 outbreak.
As of Wednesday evening, 63% of the more than 1,350 scheduled flights to and from Guangzhou Baiyun International Airport were canceled, according to VariFlight, an aviation data service provider. The airport is ranked among the top three in the country with Beijing and Shanghai. Local thunderstorms contributed to the cancellations.
The city government has deployed travel restrictions, prohibiting people from leaving town by rail, road or plane unless they can show a negative test result for the virus taken within the previous three days, after the Health Commission of Guangdong province has reported 36 locally transmitted cases since May 31. Wednesday there was 85 (link in Chinese) case of hospitalization in Guangdong.
While a large number of passenger flights have been canceled, cargo planes have not been affected, a person from China Southern Air Holding Co. Ltd. told Caixin. But it's unclear how air cargo will be affected by the grounding of passenger flights, as they also carry cargo.
The handling of sea freight at one of the world's busiest ports, Shenzhen, has been delayed due to disinfection and quarantine operations. AP Moller – Maersk, the world's largest container shipper, valued On Monday, congestion and delays at the Yantian International Container Terminal in Shenzhen are expected to continue for the next seven to eight days.
Read more
Guangzhou Implements Travel Restrictions, Neighborhood Blockades To End Covid Outbreak
"Operation in the eastern area of ​​the terminal, where motherships primarily anchor, continues to experience low productivity which is around 30% of its normal level," he said in a statement.
Yantian, which is part of the Shenzhen Port, classified as the third busiest terminal in the world in 2019 by the World Shipping Council, had suspended the entry of export containers for a few days, because Covid-19 infections were discovered related to (link in Chinese) port operations at the end of last month. The gate resumed Monday.
Air and ocean freight prices remain high as the container shipping disruption caused by the pandemic escalated, analysts from Shenwan Hongyuan Securities Co. Ltd. wrote on Saturday.
Passengers with train tickets from Guangzhou had their trips canceled on Tuesday and offered refunds after the restrictions took effect on Monday, according to railway staff.
Like Guangzhou, Shenzhen Bao'an International Airport has imposed restrictions requiring passengers with Guangzhou or Foshan ID cards to present negative Covid-19 test results within the previous three days as well as a Green "health code" before boarding. The requirements went into effect on Wednesday.
Contact reporter Guo Yingzhe ([email protected]) and editor Flynn Murphy ([email protected])
Download our app for getting late-breaking alerts and reading news on the go.
Get our free weekly newsletter must read.
You have accessed an article available only to subscribers
SEE OPTIONS