STB spearheads the railway revolution | Handling and logistics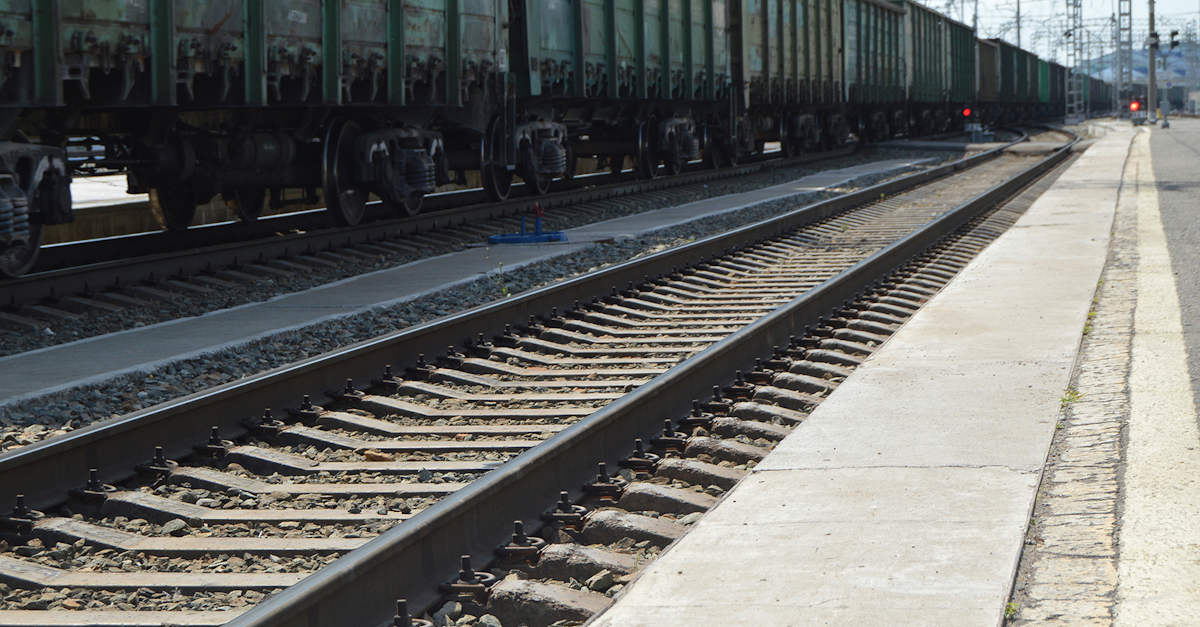 A directive issued by President Biden a few months ago transformed the way freight railways are regulated and may have completely upset the balance of power over shippers that the rail industry has long benefited from.
Until now, Class I railroads could count on a relatively sleepy Surface Transportation Board (STB), which operated timidly and – when it occasionally chose to fidget – moved at a turtle pace. Chargers not only found little recourse, they had resigned themselves to the realization that they could also get a little relief from a Congress where their rail adversaries were deploying massive war treasures and commanding small armies of expensive lawyers.
The most widely reported recent development was how the STB scuttled the proposed merger of the Canadian National Railways and Kansas City Southern. Board of Directors voted 5-0 not to allow KCS shares to be placed in a voting trust while the merger deal was under government review, a move CN requested as a preliminary step to finalizing the merger.
The vote of the board of directors was seen as definitive proof that the possible approval of the merger by the STB would not be imminent, and the board of directors of CN voted in favor of the withdrawal of the merger shortly. after.
KCS 'board of directors then voted to approve a $ 31 billion merger offer from Canadian Pacific Railway, which earlier this year made a $ 28 billion offer that was accepted by KCS, only to be supplanted shortly. after CN's $ 33.6 billion offer, which KCS's board of directors was forced to accept because of its fiduciary duty to shareholders to maximize the value of their shares.
The new combined system will stretch from Canada to Mexico for approximately 20,000 miles of track stretching from Canada throughout the Midwest, but will be the smallest of North America's Class I railways in terms of revenue. The new company will be called Canadian Pacific Kansas City (CPKC) with headquarters in Calgary and US headquarters in Kansas City.
"While we are disappointed that we are unable to deliver the many compelling benefits of this transaction to our stakeholders, the decision to bid for KCS was a bold and strategic move that nonetheless produced positive results for the company. CN, "said Jean, CEO of CN. -Jacques Ruest.
Unfortunately, his words failed to impress a British hedge fund manager looking for his scalp. TCI Fund Management Ltd. already owns a 5% stake in CN and is waging a proxy fight to oust Ruest and replace him with former Union Pacific COO Jim Vena.
"The [CN] The board has always misjudged the STB and displayed flawed decision-making, committing billions of dollars to the ill-conceived pursuit of an inaccessible asset, "said Chris Hohn, founder and managing partner of TCI, who proposes a list of new members of the board of directors who, like Vena, are senior executives in the transport of goods.
Just to start
Biden's July executive order directing the STB to encourage rail competition was fully adopted by board management. President Martin J. Oberman was present at the July ceremony where the President signed his executive order and immediately issued a statement expressing his strong support.
Speaking earlier this month at the annual meeting of the North American Rail Shippers Association (NARS), Oberman made it clear he believed the major freight railways had taken the wrong track when most of 'of them have chosen to adopt the Precision Scheduled Railroad (PSR) operating model. in recent years.
"The strategies pursued by the railway industries as a whole, and not the same for all Classes 1, have serious implications as to whether the 'common carrier mandate' is carried out as intended and as required by the law. This is a topic that may warrant further exploration by the STB, "he told the assembled shippers.
This is a very serious charge that goes to the very heart of government regulation of railways — the common carrier obligation. It may sound like a bit of legalistic mystery left behind by the era of strict economic regulation enforced by the old Interstate Trade Commission (the predecessor organization of the STB), but it dates back to the earliest days of English common law and remains in full force. as legal doctrine.
The basis is really quite simple. If you are going to use the King's Road to transport goods, you must abide by the King's Rules, which forbid you to discriminate between different senders for arbitrary reasons just because you can. This was enshrined in US law when the railways received land grants from the government to build their regional and national systems and had to comply with the common carrier obligation in return.
The unhindered pursuit of profit under the principles of free market capitalism never fully applied to this industry after Congress imposed economic regulation in the 1880s. Since then, in one way or another , the federal government played a role in regulating railroad rates, practices and charges, and this never completely disappeared, even when Congress "deregulated" the industry in 1980 when it passed the Staggers Rail Act.
In fact, not so long ago, local and municipal governments sought to outright ban or strictly regulate shipments of hazardous materials by rail, and the affected railways sought to address this issue by announcing that they would stop transporting hazardous materials. The STB, citing the common carrier obligation, then told the railways: No, you won't.
But the ties loosened by the Staggers Act had another impact. A wave of railway mergers in the 1990s saw the creation of regional monopolies, resulting in poor service and high fares that became a source of anger for shippers. In recent years, shippers have started to be more outraged by the widespread adoption of the PSR model which calls for ruthless cost reductions and increased tariffs, fees and demurrage to generate profits for shareholders. to the detriment of everyone else, including labor and the railways. customers.
Oberman told shippers at the NARS meeting: "Over the past 15 years, since 2006, our economy has grown by more than 50%, or nearly $ 8 trillion in increased economic activity, and yet the railways carry less freight today than in 2006. as rates have risen. There may well be a connection.
Profit at all costs?
This has implications for other national priorities, he said, including the goal of moving freight from trucks to more fuel-efficient railways. "It is clear that on the whole the railroads have given up on many types of carloads that they could transport profitably, but not at operating rates as low as 55%, and instead have focused on the most profitable traffic, "Oberman observed.
"No one is asking the railways to concentrate on traffic that would only be transported at a loss. But surely it is not too much to ask the railways to actively seek profitable traffic, even if it is not as profitable as the others.
Over the past 10 years, the five U.S.-based Class I railroads – through share buyback and dividend programs – have paid investors $ 191 billion but spent only 138 billion dollars in capital investment, he pointed out.
"That's great for owners, but where would rail customers, railroaders and the public be if a significant portion of that $ 191 billion had been reinvested in expanding the service and making it more predictable, reliable and punctual? Oberman asked.
The answer is clear, he explained. "We would have more freight moved, faster and at lower rates. We would have more jobs with better working conditions. And the public would be better served with a boost in the economy, lower consumer prices, much cleaner air, and safer, better conditioned highways. "
Until recently, the STB had only taken a few small steps in this direction, such as requiring more explicit wording on shipping documents regarding demurrage charges and incidental charges. However, the KCS vote may have been a signal that the old inactive board used to turn a blind eye to rail fares and practices may be a creature of the past.
Last June, Oberman told another shipper gathering that the issue of reciprocal switching "is near and dear to me," suggesting the board may be ready to enforce the practice, which allows railways to operate on their respective systems. This is a goal that shippers have pursued for decades without success.
On September 2, the board of directors opened a formal investigation seeking comment on first-mile and last-mile (FMLM) rail practices, which refer to the movement of cars between a local train station and a shipper facility. or receiver, a painful subject. for shippers who have complained in recent years of a serious deterioration in quality and sometimes a total absence of this type of service.
The PSR model recognizes that the cheapest and most profitable rail transport services are online transport operations: driving a long train from one city to another. All other services, such as loading and unloading, separate the cars and deliver them to local customers' railway sidings. Much of this service has been abandoned or handed over to short-haul railways, and the rest are strongly discouraged by poor service.
If the STB is to tackle this issue, it needs to better understand what is really going on beyond the anecdotal reports from shippers. As the old saying goes: you can't handle what you can't measure. The STB is still in a position to regulate rail fares and practices, but it needs numbers to do so, which is why it opened the FMLM procedure.
The Rail Customer Coalition, the Freight Rail Customer Alliance, the National Coal Transportation Association, the National Industrial Transportation League, the Private Railcar Food and Beverage Association, the American Chemistry Council and the Fertilizer Institute are also looking to improve measures of service failures. FMLM.
In previous hearings on demurrage and ancillary charges, shippers have also accused the railways of exploiting FMLM practices to increase the amount of charges customers are required to pay by making it impossible to return rail equipment. within the shortened deadlines imposed by the railway lines. The practices include delays created by rail and overloading shippers' facilities by delivering more cars than expected and turning around quickly.
Class I railroads may have to revisit their over-enthusiastic embrace of PSR, or face the wrath of a newly muscular STB who has the president's full backing.