Surprise Trucking's Long Road to Resurrection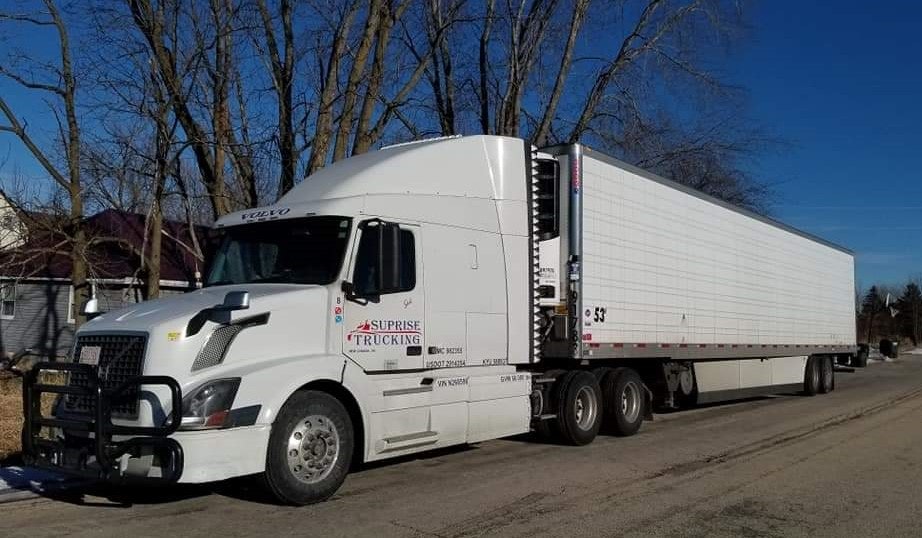 Trucking almost broke the Stoll family. Literally as well as figuratively. Several times.
While unhitching a trailer full of toilet seats for Bemis, Bryon Stoll struggled to move the landing gear. Slowly he started to move. Barely.
Bryon readjusted his feet and mustered all his strength. He was going to drop that trailer, and with one last heavy crank "the handle came loose in my hand," he recalls. "My feet stayed planted but from the waist down I twisted and leaned back at the same time, just because of the force of it."
The combination of force and movement broke one of his vertebrae. It was the end of his career as a truck driver, or so he thought. Bryon underwent a spinal drip to repair his back and joined a small local business as a sysadmin. He also joined the local volunteer fire department, "and the work I've done with the fire department and getting certified as a firefighter and EMT," he said, "I guess that helped strengthen my abdominal muscles. And all of a sudden my back problems were gone. "
Bryon and his wife, Holly, were in the process of starting their young family when fate struck again.
"After about five years in the department, I answered a call for a house fire right in front of our house and broke my shin and fibula in my left leg," Bryon recalls, "and that brought me down and out of myself. "
During his rehab period, Bryon decided he wanted another career change, and all the money he made working in the oilfield had a major draw.
"I really didn't want to go back to trucking because I started trucking in the mid-90s, but with the kind of money we're talking about let's do it," he told himself. "It was all about money, but it got us buying a house, getting our credit, buying a whole new van. You know, we started down the right path here, you know, to gather our things. "
The Stolls worked in the oil fields of North Dakota for six years, but when oil prices fell, customers stopped honoring their contracts. The Stolls had a vested interest in the companies they worked for and used their credit cards to the max to keep themselves afloat before finally returning home.
"If you've ever listened to Kevin Rutherford and his advice on starting a business and trucking," said Bryon, "we did the exact opposite of his suggestions and advice."
In 2016, while trying to figure out the family's upcoming move, Bryon said Holly told him he should "buy a truck and work for myself. So we did it," recalls -he. Surprise Trucking – the reefer transporter from Stolls' New London, Wisconsin – now has eight drivers "focused on serving our customers, providing excellent communication and always striving to be on time. We insist on hard work. , honesty and satisfaction of our drivers and customers "Needs."
Holly owns a majority stake in the company and is the president of the company, her namesake (Suprise is her maiden name) and manages most of the company's business activities. Bryon is a co-owner, vice-president and driver. Surprise Trucking is among the 10 semi-finalists for Overdrive's 2021 Small Fleet Champion Award.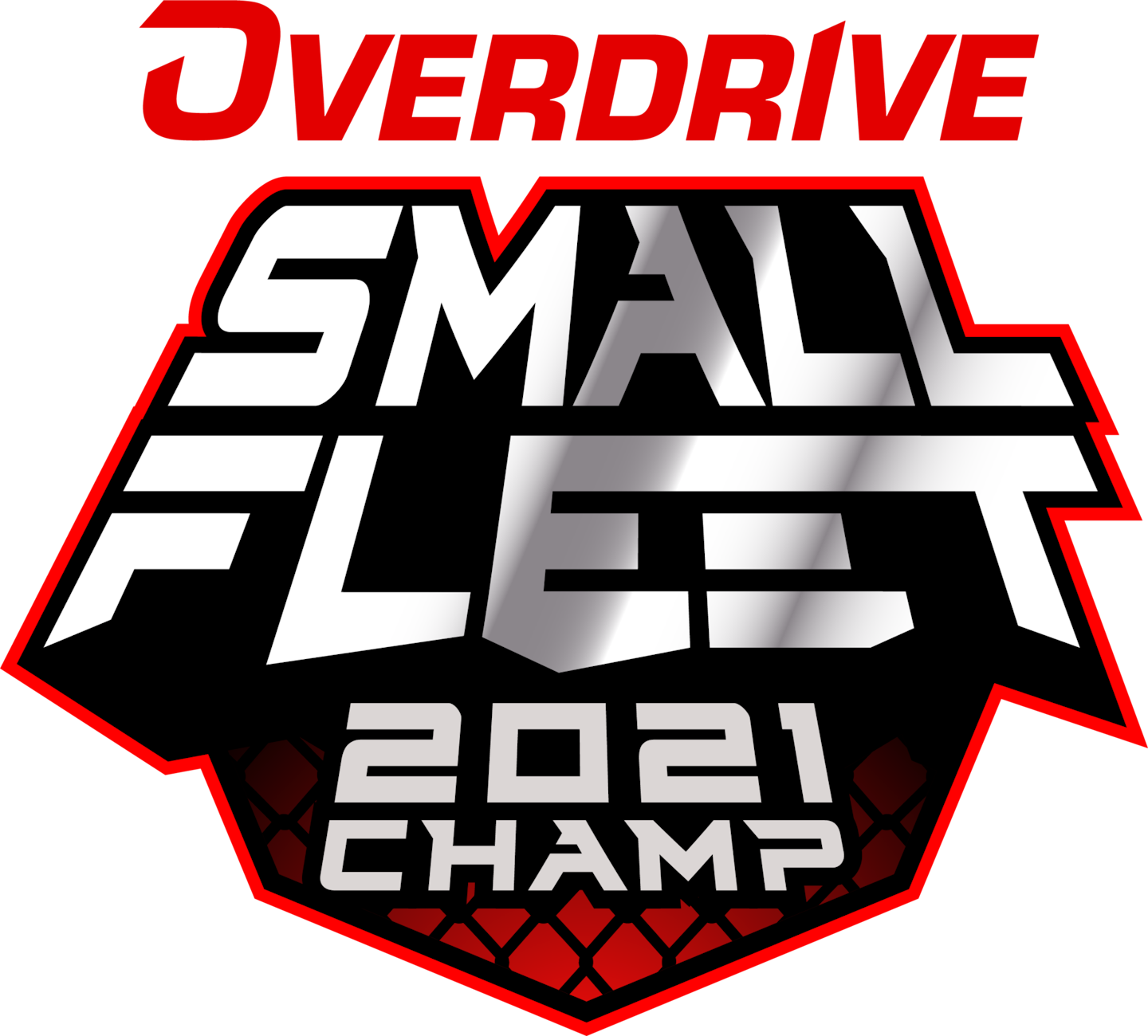 This is the sixth of 10 Small Fleet Champ semi-finalist profiles that will be featured here on Overdrive before the announcement of the finalists later in October. Access all profiles via this link. The final winner will be announced at the National Association of Small Trucking Companies November 4-6 conference in Nashville, Tennessee.The drop in freight rates with the onset of the pandemic, Bryon said, prompted a few drivers to stay home, "but we persevered and bought a lot of equipment and were able to expand and grow."
The fleet consists of two company-owned trucks and seven owner-operators, with an eighth underway.
"So we slowly, slowly grew and we helped three or four of the guys buy their trucks," Holly said.
The company added three drivers in the first six months of this year – a growth rate that has been fueled by a dedicated customer with an inventory backlog and spot freight rates that are on an absolute tear.
"We have a direct customer that ships windows and doors – finished windows and doors – and we deliver them to builders," Bryon said. "And them, when COVID started, you know, everyone was shut down. So they're in a backlog," and now "they're asking for trucks all the time."
It doesn't take a lot of talent to come up with great rates these days, but Holly said what sets Suprise Trucking apart from other small trucking operations is the amount of forethought and planning they put into working with it. the right loading panel or the right broker, at the right time for the right driver.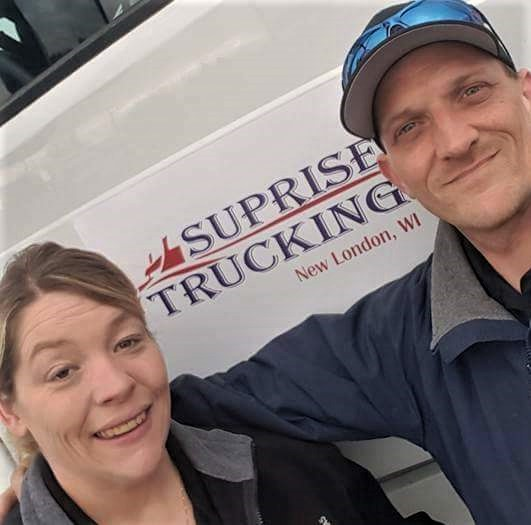 Holly and Bryon Stoll founded Suprise Trucking after a stint in the oilfield."We have a handful of brokers that we use very often and that really helps," said Holly, adding that the company had brought in a former colleague in the oilfield to help manage the logistics side of the cargo reservation. "Knowing your ways right now is very important."
Being able to work its lanes efficiently allowed Suprise to achieve an average fleet rate of around $ 5 per mile – over $ 1.50 per mile more than the spot reefer market averages.
Focus on people, diversification for growth
Holly said another way her virtually debt-free small business strives to stand out is the way it treats its employees – its drivers.
"We don't force anyone to do anything, but when they tell me they're ready to work, we put them to work," she said. "When they say they're ready to go home, we send them home. If they have a personal problem that needs our attention, we'll do everything we can to help them."
The Stolls and Suprise's keen negotiation and load planning skills passed heavy regulations on to operators willing to put in the hours. Bryon said active owner-operators regularly earn between $ 10,000 and $ 15,000 per week, adding that a driver recently passed $ 17,000. Holly is also an advocate for the detention allowance and will regularly request it on behalf of her drivers, if applicable.
Bryon said the company's goal for this year is to have 10 trucks in service by the end of the year. While it is not sure to reach that mark, it is certain that they will be close. And it is already targeting 2022.
"If we can keep these guys, I'd like to see about five more next year," he said.
An authorized dealer of Pittsburgh Power, Suprise Trucking is also diverse, helping its drivers – and any local driver or business – improve fuel economy (and profitability) with settings and the Pittsburgh Max Mileage catalyst.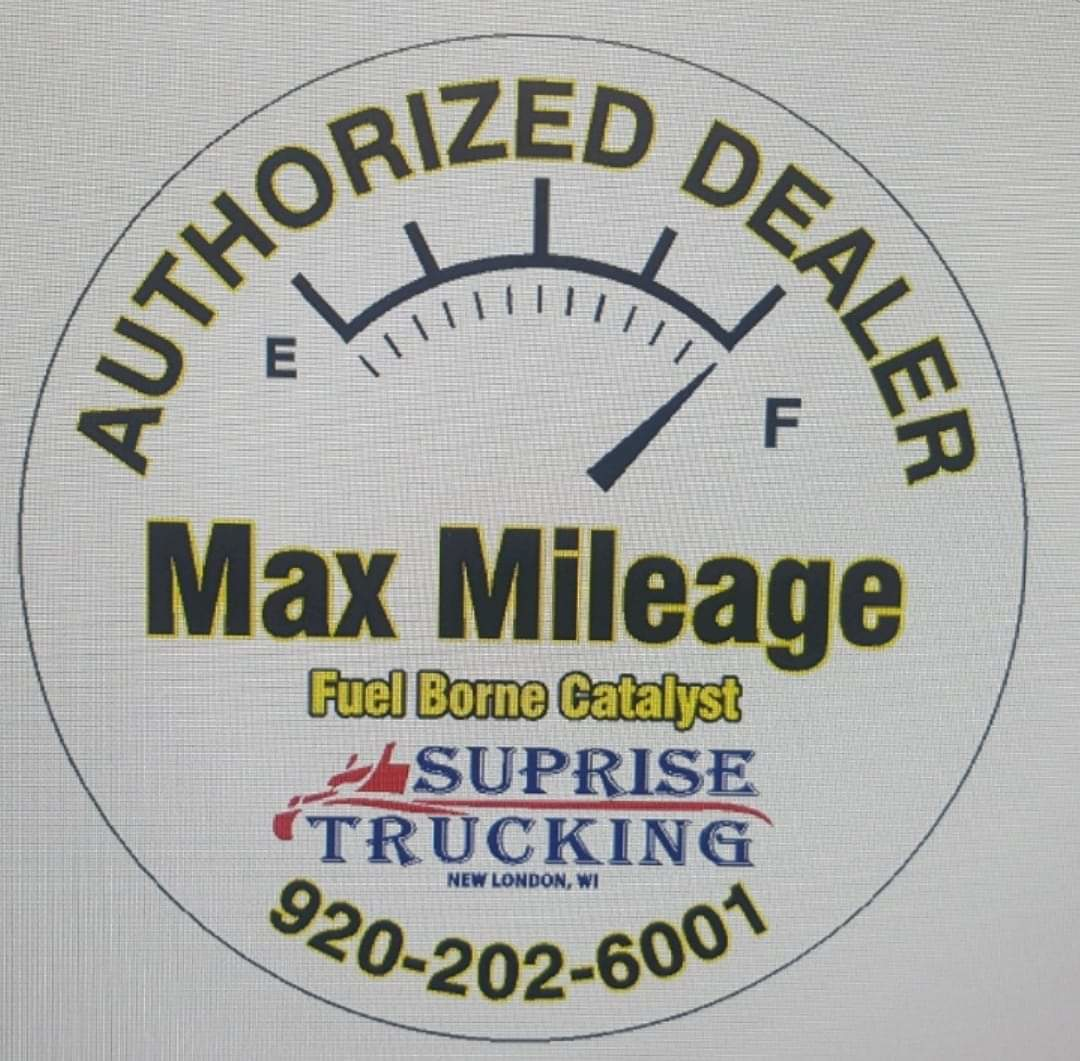 Learn more about the Pittsburgh Power product with co-founder Bruce Mallinson in parts of OverdriveWebcast in May on emissions system diagnostic and maintenance issues."Back then you got a truck and you wanted to make a million dollars. "The more miles you drive, the more money you earn. Well, I don't like that idea because my butt is starting to hurt. It gets painful. So we try to work, to work smarter, not louder, and it works really, really good for us.
"All of our pilots use whatever catalyst they want, we don't pressure them. They just choose to do it," he continued. "I tell them, 'Buy a gallon and try it and let me know.' And they keep coming back to keep buying it. They don't want to do without it. "
Outside customers get the product and others work through them as well. "Eight years ago I hadn't planned" to do this type of work, he said, "but I'm glad we took the plunge. Let's do what we do."
What they are doing now is crushing income targets. The Stolls pay their owner-operators 80% of the guaranteed rate, and Surprise grossed $ 1 million for the first time last year – an improvement of nearly 100% from 2019. This year, the company is in going to eclipse $ 2 million in gross revenue. .
This Volvo is one of the refrigerated cargo trucks for Suprise.
"We don't have a lot of thrills and bells and whistles," Bryon said. "I have a friend of mine – an owner-operator of a local business – and he's trying to figure out his numbers. Well, when he asked for a copy of the tariff, [the company] sent him, but they have a piece of paper in the photo covering the rate. And I hear that so much from so many different people. It's like a part of what they do in the industry. And it's like you take their word for it. My guys, we are completely transparent. They want to know something, we show it to them. In fact, they saw the bills. They will see the con rate. Everything is accessible to them. "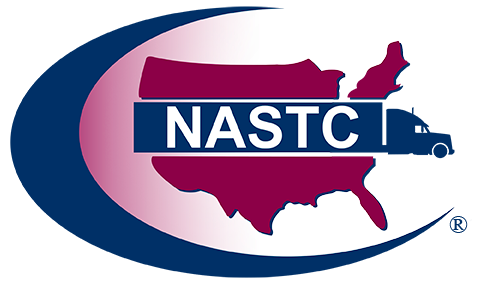 The National Association of Small Trucking Companies is sponsoring this year's Small Fleet Championship program. Finalists receive one year of association membership, with access to a myriad of benefits from NASTC's well-known fuel program, drug and alcohol testing services and more. All will be recognized at the association's annual conference, where the winner will be announced in early November. Learn more about the association via their website.Suprise also rents refrigerated trailers to its drivers – another source of income for the business, albeit a small one.
"We probably have more refrigerated trucks than trucks," said Holly, "but [if drivers] don't want to buy theirs, they pay us $ 300 a week to rent it from us. "No mileage surcharge. No hourly rate or usage charges." It's just a set amount of $ 300 per week. … some of those places where you rent a trailer, they'll set you back $ 300 a week, but then they charge you mileage and overcharge your hours on the fridge, and by the time you're done you're close to 3,000 $ per month. "
Suprise strives to reinvest in its community alongside its employees and subcontractors. Bryon said the company supports local arts leagues and various other causes that support local businesses and charities. And, of course, local volunteer firefighters and EMS services, he added.
[Related: Building reefer business through adversity with Woods Transportation]