Trucking companies join USMCA border talks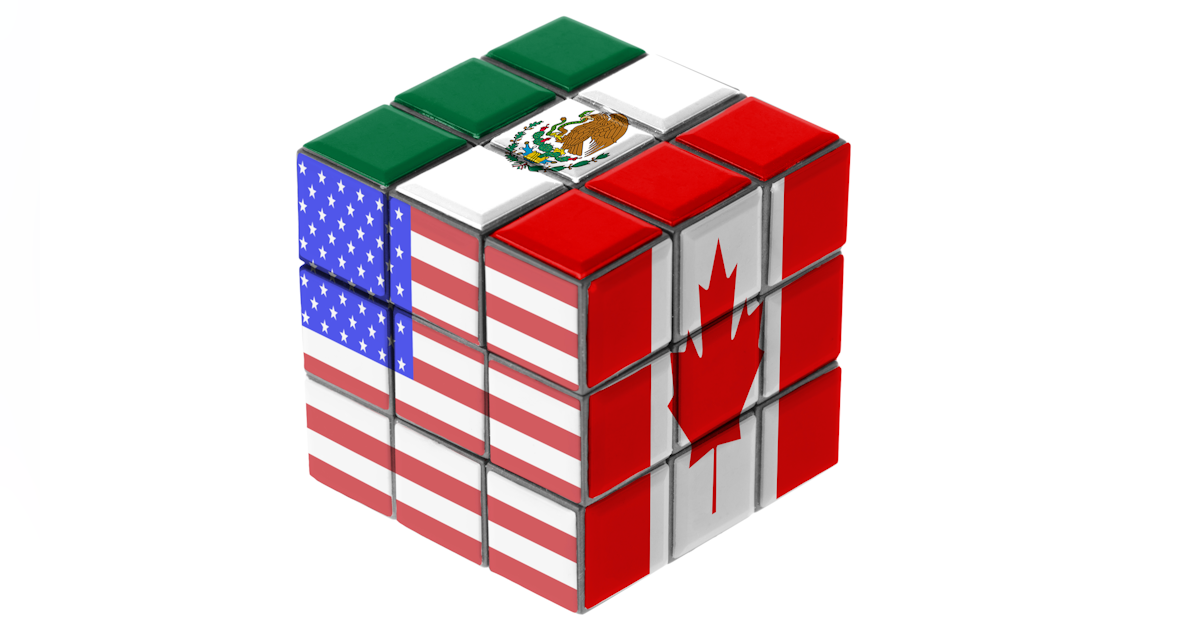 For Derek Leathers, President and CEO of Werner Enterprises, the North American Free Trade Agreement (NAFTA) was a "deal worth having".
"It certainly moved the ball down the field and brought our three countries closer together and increased opportunities for trade between all of us," Leathers told an inaugural North American Transportation Forum, which included U.S. trade representatives. , Canada and Mexico. .
In July 2020, however, NAFTA was formally abolished, fulfilling President Donald Trump's 2016 campaign pledge to replace the agreement. In its place, the United States-Mexico-Canada Agreement (USMCA) and the Canada-United States-Mexico Agreement (CUSMA) were created to strengthen strong economic ties between North American countries.
See also: Dana welcomes Trump to Michigan factory to celebrate USMCA
"USMCA is definitely taking this to the next level, but that's only as good as our ability to iterate and have forums through which we can air concerns and talk about things as they arise. , because that too will become obsolete, faster than we think," advised Leathers.
At the February 23 North American Transportation Forum, Leathers joined trade and government officials, as well as Mark Seymour, CEO of Kriska Transportation Group in Canada, and Ramon Medrano Ibarra, founder of Frio Express. in Mexico, to discuss how the two agreements plan to prioritize cross-border operations.
Leathers has worked in the transportation and logistics industry for 30 years, including 20 years with Werner Enterprises, where he established Werner's cross-border operations in Mexico and led the launch of Werner's global logistics. He stressed that it is more than appropriate that the three countries be commended for the way COVID-19 has been handled in the North American market, compared to other places around the world.
That said, Leathers added that "it's hugely important that we look back now and ask ourselves, 'Where did we miss?' I think there have been a lot of hiccups during the pandemic, in terms of getting the industry to three governments, border procedures and everyone on the same page. »
See also: Uncertainty rules as the effect of COVID-19 on freight has no end in sight
"I don't take a pro or consistent position on COVID-19 vaccine mandates," Leathers insisted. "But the idea that something as integrated and as essential as ground transportation could not have a coordinated approach to exclude mandates or include in mandates. I think it's an opportunity for the world to see that we're not as connected and coordinated and collaborative as we would like."
"This forum is a chance for us to go back, autopsy what we did and find out what we did wrong to develop forward-looking statements about where and how we will cooperate more in the future," Leathers continued. "It's time for us to seize this moment, so let's not let it pass. Let's celebrate the progress of the USMCA and CUSMA."
Cooperation with Canada and Mexico
Kriska Transportation Group, based in Ontario, Canada, crosses the border about 300 times a day, every day, according to CEO Seymour. This means that border efficiency is critically important to fleet operations.
"I started as a truck driver many years ago and lived through the time when everything was done, once you got to the border, and it was stressful and slow, and very disruptive at times," said he explained. "What I consider to be a great example of cooperation are the pre-clearance initiatives that have taken place over the past few years that have allowed so much to happen before the truck arrives at the border to leave Canada or return to Canada. Canada."
Ambassador Michael Grant, Assistant Deputy Minister for the Americas and Global Affairs in Canada, shared his thoughts on the value of North American cooperation.
"This [forum] is a great opportunity to bring governments together, as well as industry, to exchange ideas and really strengthen transport facilitation and trade," explained Grant. "I can assure you that Canada is committed to working closely with the United States and Mexico to increase cross-border coordination and cooperation in the North American context. As we have all seen, cooperation during COVID-19 has shown the strength of our relationship in dealing with such adversity and encourages us to further explore the benefits of our neighborhood as we move towards strong economic recovery. .
See also: The NTEA economist on the shift to pre-pandemic 'normal'
According to Grant, Canada is committed to hosting the CUSMA Free Trade Ministerial Commission in the second quarter of 2022. CUSMA has also established a transportation services committee to discuss issues relating to the implementation implementation of commitments related to transport services. Grant noted that the committee is finalizing rules of procedure to clarify structure and functions going forward and how this committee can address trade-related issues that arise in the transportation sector.
Luz María de la Mora Sánchez, Undersecretary for Foreign Trade in Mexico's Secretariat for the Economy, said she believes the public and private sectors are essential to the development of CUSMA and USMCA.
"We know that road transport has been hit hard during the pandemic due to closures," said Mora Sánchez. "There were disruptions in the supply chain, people were sick and couldn't work, so you had no staff to drive the trucks. For you to keep those supply chains operational, you have to adapt."
"The COVID-19 pandemic has actually made it clear how much this [forum] this is what collective action and collaborative action is," continued Mora Sánchez. "Without a doubt, I will say that we are stronger because we had differences in the way we fought the epidemic. When it comes to roads, transport was a protagonist. It was the main character. We – and all of us – were able to overcome all the obstacles that stood in the way.
See also: ATRI report reveals scale of COVID-19 impact
Ramon Medrano Ibarra, president of Mexico's National Chamber of Trucking (Canacar), founded one of Mexico's leading temperature-controlled carriers, Frio Express, more than 40 years ago.
"As part of the agreement, we realize that we have to work together," Ibarra said. "It is paramount to face historical challenges as well as new ones, such as modernizing fleet fairness and transparent competitiveness, reducing operators' deficit, ensuring free trade of people and goods , and reducing the time of inspections to cross the border".