Turning New Zealand into a billion dollar bridge between Asia and South America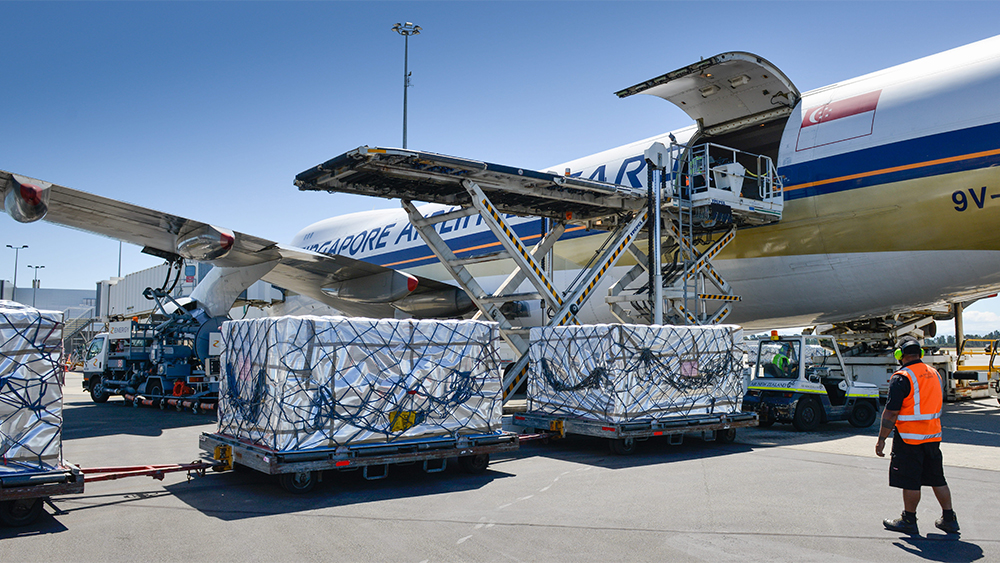 The New Zealand Council of China has a series of podcasts featuring New Zealanders and their dealings with China. It's here with permission.
---
The tyranny of distance has been a historic challenge for New Zealand as a small trading nation. But the Southern Link trade route, first proposed by the New Zealand China Council in 2019, could see our geographic distance turn into a competitive opportunity.
New Zealand offers the shortest air route between many major cities in Asia and South America, along with time zone advantages and a very efficient hub and service. This means that instead of being the last bus stop on the planet, New Zealand could be positioned in the middle of a global value chain, capitalizing on the growing air trade links between the two continents.
Research reveals three major benefits for New Zealand
NZIER economist Chris Nixon has completed the first economic analysis of the potential benefits for New Zealand from the South Link and sees three main reasons to be excited:
The first is the potential change in the country's economy from being a producer of raw materials on the periphery of value chains, to becoming much closer to global consumers, generating new opportunities for Kiwi businesses.
The second is the fact that the Southern Link relies on e-commerce from online platforms that barely existed five years ago. According to him, electronic commerce gives us the opportunity to develop lasting links with South America on which other businesses and services can capitalize.
Third, the Southern Link increases New Zealand's overall connectivity, which removes barriers to trade and generates dynamic innovation, allowing the country to take advantage of future opportunities that currently do not exist.
"Connectivity is the engine of value. NZIER estimates that nearly $ 1.87 billion could be generated over 10 years, mainly from e-commerce, but also from tourism, education, exports and trade intermediaries. There are regulatory hurdles to overcome and challenges, especially for tourism and education, but they are not insurmountable, "says Nixon.
How technology and a pandemic are driving the Southern Link opportunity
The southern link was already in use before the Covid-19 epidemic, as trade flows between Asia and South America have been steadily increasing for several years. The advent of the pandemic has had the effect of stimulating demand, with e-commerce being one of the fastest growing industries.
Steve Jones, NZTE's regional director for Latin America, explains that the rise in online shopping is the result of a combination of factors: growth in 4G mobile connectivity and improved access to bank accounts and financial services.
"In Brazil in 2017, around 60% of Brazilians had formal bank accounts. Last year, that figure rose to 88%. What we are seeing is that a lot of social spending has been allocated to lower income groups, and the only way people can benefit is to enter the formal banking sector. They now have accounts, they have the ability to buy online, and that is driving growth in the e-commerce sector, which is, I think, the second largest in the world, and which should continue to grow very quickly.
Justin Watson, aviation and commercial director at Christchurch International Airport, said the pandemic has increased the importance of freight to airlines, which means trade routes like the Southern Link are becoming more attractive compared to highways which are mainly focused on passengers.
"Freight traditionally represents around 10% of income. Thanks to covid, it represents around 40 to 50% of income. The forecast is for freight to be between 20% and 15% of an airline's revenue going forward, so freight will impact network decisions where airlines deploy their planes more than ever, "said Watson.
Top New Zealand Advantages: Speed, Capacity, and Capacity
Lionel Berthe, Asia Pacific Manager at global courier and courier company Asendia, explains that New Zealand's main advantages as a transit point between Asia and South America are capacity and capacity superior – in other words, the route can move goods efficiently, faster than competing routes, and at a lower cost.
"We could better control the quality of service across New Zealand, just before the Covid. I believe the number one factor that will continue is capacity and capacity, because it's a road that's a very, very high-growth trade route in the world.
While Australia has larger airports than New Zealand, Berthe says size is not the most important factor for large e-commerce or logistics companies when it comes to selecting the best. facilities.
When selecting airport hubs, they don't necessarily select the largest airport in each region. They want an airport that has the flexibility to meet their freight needs and a consistent quality of service for the turnaround.
"It would be a benefit they would expect from Auckland Airport and to make sure there is less congestion. Airports that are much larger and handle a lot of passenger flights – this type of constraint can slow down the constant quality of service and turnaround through the airport for freight, "says Berthe.
And while Asendia has found that sending goods through New Zealand before Covid was significantly faster than European routes before the pandemic, Berthe says things will have to go even faster in the future.
"I think now what we are looking for in the future, what we will need after COVID is a shorter time frame. We will face competition due to the growth of the market and the changing needs of the shipper, so it will have to be even faster than what we had before, "says Berthe.
Watson agrees that the lack of congestion and availability of aircraft slots in New Zealand is a big plus compared to the larger, busier airports in the region which have more constraints.
"You have a modern infrastructure environment in New Zealand with no restrictions. So Christchurch, for example, operates 24 hours a day, seven days a week, there is no curfew, there are no restrictions, so freight operators can operate all night.
"If you combine that with a shorter overall distance and more fuel efficient planes, you get significant savings for the airline and operations that can be passed down the value chain. If you take, for example, Guangzhou to Santiago, flying over New Zealand is three to four hours faster than flying over the Middle East or Europe, which is significant. This equates to about a 12-15% reduction in fuel consumption, which is significant in terms of the cost of these goods, "says Watson.
Create new opportunities – but we must act quickly
Nixon says one of Southern Link's most exciting prospects is the potential for creating new opportunities as the road unfolds.
"In business terms, it could be a free trade area, for example, where further transformation is happening. There could be more services associated with the hub, accounting and legal services. There are also developing links with South America, and our time zone allows us to speak to both Asia and South America during business hours. We're going to see dynamic innovation, and there will be opportunities that will exist tomorrow that don't exist today, "says Nixon.
Watson believes that in addition to benefits for sectors such as tourism and export education, the route could also help New Zealand rebalance its overall share of imports and exports.
"We currently export two-thirds and we import one-third. So if you import goods from China through New Zealand, to South America, it should increase the overall capacity between Asia and New Zealand which will benefit New Zealand exporters.
Watson also points out that with New Zealand at risk of being left off the routes of major airlines as the global network rebuilds, the Southern Link offers a way to mitigate that.
"We have seen some airlines pull capacity out of New Zealand that was delivering cargo and put their capacity into passenger markets that are opening up around the world. The risk for New Zealand is therefore that we will be left behind.
"What the airlines need is a timeline and certainty about reopening the borders. They also need to see industry and government commitment around the way forward. So we have this window of opportunity as a country to defend something like the Southern Link, because right now the airlines are wondering where in the world they are going, "Watson said.
Watson believes that as the world reopens, we need to act swiftly and collectively as industry and government to send the right signals that New Zealand is serious about attracting airlines and is moving forward to become a hub for the airline industry. world-class aviation.
"Getting international air service can take three to five years. So when you're sitting there with an opportunity that's got some hurdles, then the airlines are just going to look at it and say "well, there are other options for me." So it's about paving the way for them to make an informed decision, "explains Watson.
---
* Rachel Maidment is Executive Director of the NZ China Council, and a former diplomat and entrepreneur who served as New Zealand Consul General in Guangzhou from 2016 to 2019. She is the host of the accessible NZ China Council podcast. here.