Understanding the different types of SME loans available in India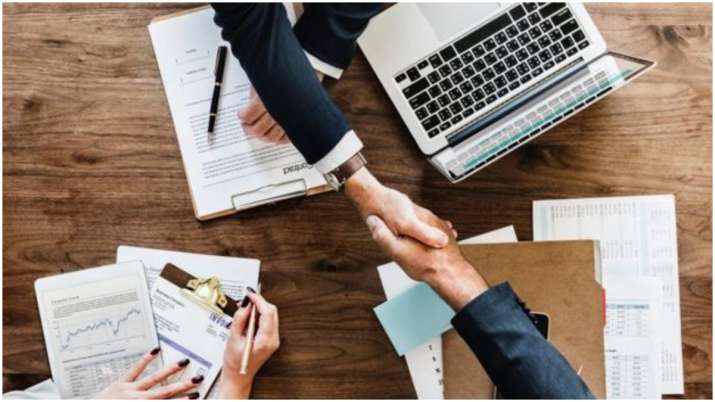 According to the World Bank report, around 80% of industrial enterprises are small, medium and micro enterprises and employ over 117 million people and account for 40% of the manufacturing output of nations. Due to the significant impact they have on the country's economy, much of the financial assistance has been given by the government and lenders in the form of SME lending options. If you are a budding small business owner intending to take out a loan to expand your business, make sure you know everything about small business loans beforehand.
To begin with, the full form of SME corresponds to small and medium-sized enterprises and the financial assistance given to them in the form of a loan is qualified as SME loan. There are different types of SME loans that can be used in India.
Here are the popular SME loan options that are made available to budding entrepreneurs in India.
Term loans: A popular SME loan option that is used by individuals to meet their financial needs. They can get a long term loan to buy real estate like machinery, buildings or land. However, they can opt for a short term loan to replenish their working capital.
Asset-based commercial loans: Small business owners can benefit from an instant loan by mortgaging their assets like gold, stocks, property or business assets. Through such an asset-based business loan, individuals could benefit from a loan amount based on the prevailing market rate for their property. The interest rate charged on these loans is comparatively lower than that of unsecured business loans.
Point of sale financing: Based on their monthly sales routed through the EDC terminal, SME owners may qualify for a loan to finance their business. Said loan option takes into account real-time data related to credit card sales and monthly debit to grant a loan to borrowers. In addition, they can benefit from additional credit by promoting cashless transactions.
Pradhan Mantri mudra yojana or PMMY: the MUDRA loan option is tailor-made to finance the needs of SMEs. Borrowers can avail loan of Rs. 50,000, Rs. 5 Lakh and Rs. 10 Lakh through Sishu, Kishore and Tarun schemes respectively.
As a government unsecured business loan program in India, it is one of the most sought after financing options for budding SMEs.
Cash credit: Small business owners can benefit from the cash credit facility by pledging their current assets such as raw material accounts receivable, current inventory and unpaid invoices as collateral. Additionally, borrowers can take advantage of the cash flow credit facility as revolving credit and increase their working capital. Borrowers can also benefit from an overdraft facility with a financial institution where they already have an existing account.
However, if a borrower does not wish to pledge their assets to qualify for a loan, they can seek financial assistance from financial institutions such as Bajaj Finserv, which offers loans to medium-sized businesses without any collateral.
Additionally, small and medium-sized business owners can opt for facilities such as bill discounting to finance their business operations. Note that the amount of credit that can be availed may not be substantial or sufficient with such a method of financing.
That being said, small business owners should know all the necessary details and assess their operational needs to synchronize their financial needs with a suitable loan option. Since the terms of use of each of the SME loans and their respective interest rates, the term and repayment options tend to vary from one lender to another.
Disclaimer: Responsibility for the article lies solely with the author / trademark. The content was not created or verified by Indian TV Channel and IndiaTVNews.com.