"We aim to become a partner of choice for air freight": Martin Drew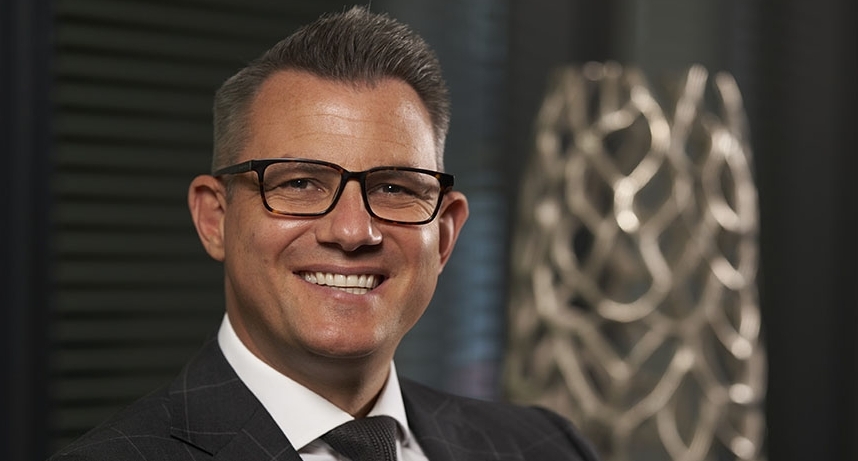 In the first half of 2021, Etihad Cargo recorded a 20% increase in tonnage and recovered 90% of pre-Covid destinations compared to the same period in 2019. In November 2020, Martin drew took over as Senior Vice President of Sales and Freight at Etihad Aviation Group. Prior to his appointment to the current role, Drew led the global business organization of Etihad Airways in 17 countries in Europe and America. From 2005 to 2014, he held various management positions at Etihad Cargo. During this time, he led all commercial freight activities and was responsible for planning the freight network, managing the strategic development of the airline fleet while formulating and executing business strategies. As a member of the Etihad Aviation Group management team, he oversees passenger sales, Etihad Cargo and Etihad Secure Logistics, in addition to several business development opportunities at the Abu Dhabi hub. Drew discussions on capacity expansion, changing customer demand and network partnerships.
What is the total volume of cargo – in the hold and in cargo – transported in the first half of 2021?
During the first half of this year, we recorded a 20% increase in tonnage and reclaimed 90% of pre-Covid destinations compared to the same period in 2019. We carried 365,500 tonnes of freight, or more than 100 000 tonnes more compared to the same period. last year, which represents an increase of 44 percent. The pandemic has spurred strong demand for shipments related to pharmaceuticals, in addition to perishables, clothing, e-commerce and general merchandise.
Right now, as e-commerce and perishables gain ground outside of medical supplies, how do you plan to manage these shipments?
Cold chain products, pharmaceutical and perishable shipments remained a key focus for Etihad Cargo. Through our CEIV IATA – PharmaLife and FreshForward certified pharmaceutical and fresh products, we have continued to provide our customers with temperature-controlled end-to-end solutions through our global network. In addition, FreshForward maintains strict food management and safety protocols according to the HACCP methodology for the shipment of fresh fruits, vegetables, dairy products, fish, meat and flowers.
We are continually looking for innovative solutions that will enhance our product offerings to provide an enhanced solution to critical tarmac points by providing true external weather mitigation for our FreshForward and PharmaLife shipments.
E-commerce has accelerated since before the pandemic, and operators must continue to adapt networks and schedules to handle the increasing volumes. At the macro-industry level, we anticipate increased preferences for relocation or near-offshoring supply chains to build resilience and agility amid potential turbulence – whether it is a pandemic or geopolitics. It's all about reducing risk, and we're seeing valuable collaborations with e-commerce players taking place to mitigate risk where possible.
You are one of the partners of the HOPE Consortium. How many doses of the Covid-19 vaccine have been handled around the world and what is the new initiative about?
To date, through our involvement in the HOPE consortium, we have processed approximately 65 million doses of vaccine in 40 countries. We also announced a joint in-country vaccination initiative through the consortium to provide a unique Covid-19 vaccination solution that combines end-to-end vaccine delivery with rapid field deployment of medical experts. and logistics, personnel and equipment.
E-commerce has accelerated since before the pandemic, and operators must continue to adapt networks and schedules to handle the increasing volumes.

This will provide countries and communities with limited medical and logistical capacities with the support, guidance and tools necessary to be able to immunize their populations safely and effectively. And, it is already a success. Currently, a mobile team of 15 doctors and nurses are on the ground in Africa and are working with local authorities to establish medical centers for vaccination. In addition to facilitating inoculation, these hubs will also keep administrative records in accordance with local regulations. It's great to see this progress.
Has the pandemic allowed you to take a serious look at your digital capabilities? How have you enriched your digital platforms to offer a better customer experience and forge new partnerships?
Digitization has been at the heart of Etihad Cargo's strategy for the past three to five years and continues to be at the center of streamlining processes and our customer journey. The pandemic has had a significant impact on our deployment, allowing us to scale up partnerships and product launches sooner than expected.
Our commitment to innovate in our services and our product proposition has been driven by our customers. This includes the development of 24/7 online booking functionality through our booking portal on the Etihad Cargo website and through our partners such as CargoWise, Cargo.one, WebCargo by Freightos, Cargo.Ai, among others. .
Etihad Cargo continues to work with partners and invest in digital advancements not only to improve our internal operations, but also to streamline our customer experiences. One of our latest advancements has been the new booking platform which provides improved process flow to reduce the time spent on bookings. We are also working on various connectivity partnerships allowing all processes to be increasingly fluid and digital.
In fact, in September we will be launching a new Etihad Cargo website that will further streamline the booking process with a richer user experience.
How does Etihad develop partnerships and develop initiatives to position Abu Dhabi as a logistics hub?
Partnerships are essential for economic growth, the HOPE consortium is a good example of how collaboration between the private and public sectors has been able to meet the global challenge of vaccine distribution and make Abu Dhabi a plaque pivotal point of pharmaceutical logistics. Our pharmaceutical logistics expertise and IATA CEIV Pharma certification have supported success and our ability to collaborate with broader stakeholders across the logistics supply chain to deliver last mile solutions while maintaining product integrity through to the most efficient process.
We are looking to expand our ability to meet growing customer demand and are also expanding our network of partnerships. Long-term partnerships are a key objective for Etihad Cargo and have supported our strategy throughout recent times. This compromise between the long term and the short term is well understood by the Etihad Cargo management team, and it is reflected in our regularly updated objectives. This allows us to serve profitable last minute traffic while supporting our key partners over the long term.
It will be a year since you took over the current position at Etihad. With several years of experience in freight operations, what are your plans for the carrier and how do you plan to position Etihad Cargo as the preferred carrier for shippers?
The current situation has presented several opportunities for agile players in the air cargo industry, and our flexibility has allowed us to adapt to the benefit of our customers. We want to continue to leverage these strengths in a post-Covid world and focus on a more customer-centric approach to ensure we are the partner of choice for air cargo. There is so much uncertainty about the future of the air cargo market, but some trends are evident. The demand for e-commerce will certainly continue to grow faster than expected.